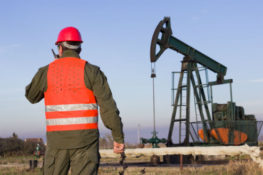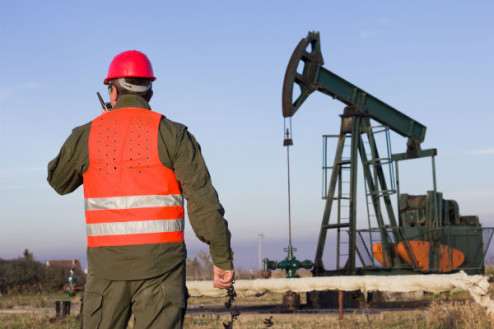 Work in Texas oil fields is physically demanding and potentially hazardous, whether you're a roustabout, roughneck, technician, engineer or supervisor. The danger is much greater when workers cannot depend on oil rigs and other machinery and equipment to function properly.
When drills, pumps, seals, tongs and other equipment on rigs prove defective, working men and women can be badly injured or fatally injured. Equipment can fail because of improper use, inadequate maintenance, faulty design, and other reasons. If the equipment that failed was defective, the manufacturer should be held liable for what has happened to injured workers or the families of those in fatal accidents.
The Danger of Equipment Failures in an Oil Field
Oil field workers are constantly exposed to heavy machinery and equipment with moving parts, electric or gas/diesel motors, heated elements, and other potential dangers. The failure of a piece of equipment or machinery can cause a worker to be caught in or between pieces of machinery, struck by falling objects, crushed by heavy objects, or burned by contact with heat, electrical current, or toxic chemicals.
Oil field accidents can cause such injuries as:
Lacerations and bruises
Sprains and strains
Broken bones
Dislocated joints
Amputations
Internal organ injuries
Eye injuries, including loss of vision
Traumatic brain injury (TBI)
Neck, back and spinal injuries, which may include paralysis
Burns, including thermal burns, chemical burns, and electrical burns
Electrocution.
Any of these injuries can put a worker in the hospital and off the job for an extended period. Some accident victims may be unable to handle the physical demands of working on a rig after a disabling injury and may require extensive medical treatment or ongoing care and assistance.
Investigating Possible Equipment Failure in TX Oil Field Accidents
If you are an oil field worker injured because of faulty machinery or equipment, you may be able to obtain compensation beyond workers' compensation benefits through a product liability lawsuit. Such a claim must show that the machinery in question was defective, its defect caused your injury, and the manufacturer knew or should have known the defect existed but did not take adequate steps to fix it or warn users of the danger it posed. In other cases, a subcontractor, or vendor who failed to adequately maintain the piece of equipment that failed, can be held liable if they were not the injured worker's employer.
Determining whether an oil field accident was caused by a preventable machinery or equipment failure requires a prompt technical investigation of complex mechanical and engineering issues. Such work requires specialized knowledge and must be done independently from those connected to ownership, contractors and insurance companies.
Investigators must collect and analyze a variety of documents and interview the people involved, often after obtaining court orders. In many cases, consulting engineers, forensic metallurgists, and other specialists must be brought in to assist with technical aspects of the inquiry.
The independent product liability attorneys of Herrman and Herrman have the technical and legal knowledge, contacts, experience and diligence necessary to pursue complex oil field accident investigations. When the evidence points to equipment failure, we have the commitment to follow up by seeking compensation from even the largest national and international companies.
It is important to discuss the circumstances of a serious oil field accident injury with a lawyer before agreeing to any insurance settlement, including the final disposition of a workers' compensation claim. Your signature on a settlement agreement could prevent you from seeking additional compensation that you are rightly due.
Contact Our Texas Oil Field Accident Attorneys
Our legal team can investigate the circumstances of your accident and hold responsible parties accountable for their negligence, including when faulty machinery or equipment is involved. We work to obtain compensation to cover your medical expenses, lost income and other losses caused by an oil field incident that should never have happened. Contact a knowledgeable Corpus Christi injury lawyer office to discuss how we can help you.