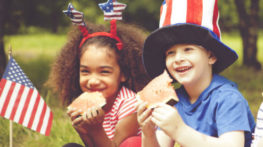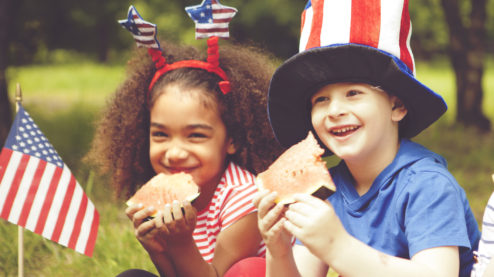 Fourth of July weekend is here folks and so are the countless festivities that come along with it. Between Weslaco and Brownsville, there are a number of events that you and your family can enjoy this holiday weekend. Take a look at the following list of events in the Rio Grande Valley to help decide which ones to go to if not all.
Weslaco will host a music festival on Monday, July 4th. It's completely free of charge and open to the public. There will be plenty of bands including Veronique, Madelyn Victoria, and Puro Part Band to name a few. Live music, food and drinks, zip line, bungee games, a petting zoo, the list goes on and on at this fun-filled extravaganza. Begins at 3 pm.
The 4th of July beach parade at South Padre Island is free and open to the public with prizes to be given for those with the best costume, group, bike, wagon, or even stroller. Walk, stroll, and roll on the beach this holiday weekend and be sure to enjoy some sweet watermelon while you're at it. The parade begins at 9:30 am at Beach Access #20 and will end at Beach Access #17.
Edinburg is cooking up a storm this weekend at the Texas Cook'em 2016 cook-off. There will be a $20,000 BBQ purse awarded to the winners, the largest in the valley. There will be fireworks, live music, a family fun zone, the best BBQ and more! Location is at the Edinburg Municipal Park on 714 Raul Longoria.
Brownsville is hosting their 16th annual 4th of July Parade on Monday and is asking for those attending to be patriotic and dress up their car for a chance to win a prize! There is no entry fee. The parade will begin on historic downtown Elizabeth street on Saturday morning. With the largest fireworks display over the Sports Park closing out the night, it's sure to be a great time for all.
Harlingen is having their 4th annual Freedom Fest to be held on Saturday from 5 pm to 11 pm at Lon C. Hill/Fair Park Blvd. Free admission and music by The Blackbirds, Aaron Watson, and the New Wave Band to name a few.
McAllen will have a Concert in the Sky Fireworks Extravaganza on Monday beginning at 9 pm in the Municipal Park with local radio stations playing patriotic tunes to get the crowd going. The parade will be at Archer Park beginning at 9 am. Enjoy plenty of floats, marching bands, and entertainers as they make their way through down Main street from City Hall to Archer Park. With arts and crafts, interactive games, music and plenty of food, there's plenty of fun for the entire family.
Have a safe and happy 4th of July Weekend!