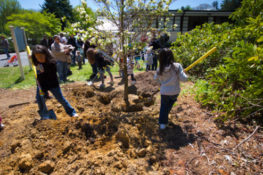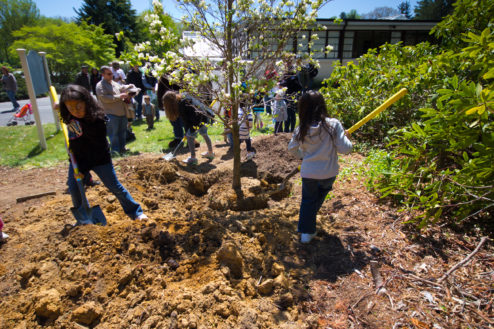 In honor of our newly formed partnership with Advocate Capital, Inc., 10 Native Pine, Fir, and Cedar Trees will be planted by the Arbor Day Foundation in the Chippewa National Forest.
Established in 1908 as the first national forest east of the Mississippi River, Chippewa National Forest is located in the heart of northern Minnesota. The forest, which shares a boundary with the Leech Lake Indian Reservation, offers visitors the chance to experience the rich history of the area including prehistoric times, the early logging era and the Civilian Conservation Corps days. This is also home to one of the largest American Bald Eagle nesting sites within the continental United States.
Herrman & Herrman, P.L.L.C., is proud to be a part of the Advocate Capital, Inc. Green Initiative and their commitment to being a "Greener" company. The need for trees is critical. They regulate our climate, remove harmful CO2 emissions and can help slow the rate of climate change. We need our forests and our forests need us!
In a 2012 storm, winds of 80-85 miles per hour ripped through the forest blowing down an estimated 95,000 of the 666,542-acre forest. Restoration of these trees is crucial to the wildlife that calls the Chippewa National Forest home. Helping to restore the damage caused by these terrible storms can help ensure a strong habitat for the surrounding life. According to the United States Department of Agriculture, restoration is helping nature to recover from degradation, damage, and destruction. The goal is to re-establish a balance of nature needed for air, water, plants, and animals to thrive.
Help give back to the earth this Arbor Day at the Texas Arbor Day celebration at Breckenridge Park. The Corpus Christi Parks and Recreation Department along with the Tree Advisory Committee invite everyone to celebrate the holiday by helping plant Cedar Elms, Mexican White Oaks, and Anacua. The Corpus Christi Parks and Recreation Department will provide planting supplies and tools that can help with the planting. The celebration encourages people to plant not just one, but sixteen trees!
When: Friday, November 4th @ 9 a.m.
Where: 7100 Grand Junction Drive
Let's all go green and do our part in protecting this place we all call home. Be it a forest or a person, Herrman & Herrman, P.L.L.C., protects the injured.
Call Herrman & Herrman, P.L.L.C., Attorneys at Law at 361-792-2358 if you have any legal questions and would like to set up an appointment for a free consultation.