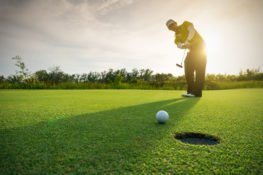 Are you the type of person that likes fun activities and travel? Then McAllen is definitely the location you want to visit. As one of the fastest-growing metropolitan areas in the United States of America, McAllen offers you a very vast array of entertaining and fun activities to engage in. Even though McAllen might not be San Antonio or Dallas, there are still a lot of fun activities to keep you always engaged and entertained throughout the day.  Once you're in the city of McAllen, it is impossible not to catch the feel of livelihood and vibrancy in the air. Matter of fact, you might even end up confused as to which activities to get involved in as a result of too many options. In this article, we have outlined the best fun things to do while in McAllen, they are:
Bird Watching
This is one of the golden opportunities offered by McAllen which you can not afford to miss while in the city. There is a world birding center in McAllen, where you can easily find about 500 species of bird or more as they flock to the wetland habitats.
Play Golf
The 6,771-yard Palm View Golf Course Yard is located in McAllen with about 14 man-made ponds all at your disposal and you can use them to better your swinging skills.
Shop At The La Plaza Mall
You cannot afford to miss the opportunity of shopping at the La Plaza mall anytime you are in McAllen. The retail destination which is over 1 million square feet and has over 150 shops offers you the opportunity to buy just about anything you want.
Visit The McAllen Nature Center
You can visit the McAllen Nature Center and experience nature in its beauty and glory.
You could also visit the International Museum of Art and Science in McAllen which always has new exhibits to view.
While in McAllen, fun activities might overwhelm you as there are just too many of them. However, the ones listed in this article are some of the best of them. You really should try giving them a thought next time you are in McAllen.