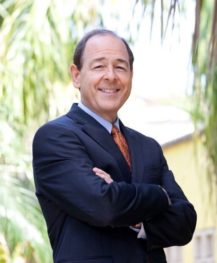 Herrman & Herrman, P.L.L.C., was ranked Top 3 Personal Injury Lawyers in Corpus Christi, Texas in 2016!
Herrman & Herrman, P.L.L.C., is honored to receive the Certificate of Excellence from ThreeBestRated.com for their outstanding reviews and client satisfaction. Threebestrated.com was created to help locals find the top three local businesses per category in their city. They only display businesses that are verified by their employees by researching customer ratings, history, trust cost, and general overall excellence.
"We prefer to list good and best local businesses and not big corporations who have an office presence in your city. We believe that local businesses provide much better and personal services than corporations to you and your family. Local businesses know your city better since they live there too."
– Threebestrated.com
Herrman & Herrman, P.L.L.C., boasts a 10.0 rating on Avvo.com, a High Trust Score on Judy's Book, 5 Star Client Ratings, 100+ Google Reviews, 5 Star Reviews on Yelp plus many more.
Herrman & Herrman, P.L.L.C., is proud to serve the community of Corpus Christi, Texas with their legal representation needs. If you've been injured due to a South Texas car accident, 18-wheeler wreck, drug recall, or any other form of negligence, call our lawyers at any time. We are available 24/7 and provide a free consultation.