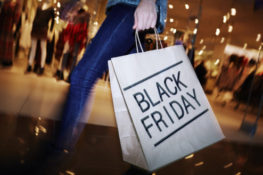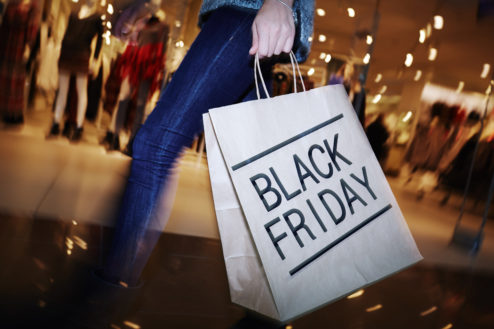 The month of November is one of the most anticipated months of the year. For some it's being able to not shave for 30 days, for others, it's a time to enjoy family and eat some of the best meals of the year. However, for most Americans, it's the one month where you can buy that flat screen you wanted for 50% off, or those kitchen appliances for a fraction of the price. That's right, I'm referring to Black Friday or as I like to refer to it, the annual purge.
Black Friday has become one of the busiest days of the year for shopping and one of the most dangerous too. There is actually a website that counts how many injuries and deaths occur on Black Friday with almost 100 injuries and 7 deaths to date. I mean, is Black Friday even worth the savings? Sure you might get that new T.V. at a heck of a discount but is it worth being punched, dragged, or even stomped on? There are literally tons of people rushing in through the doors pushing and shoving just to get towels, TOWELS! The life of another human being is surely worth more than a ten dollar towel marked half off. According to the National Retail Federation, next weekend should expect a massive turnout from shoppers. They predict 137.4 million Americans to shop online or hit stores over the weekend, according to a survey by NRF and Prosper Insights & Analytics. The survey found that 21% of Americans plan to shop on Turkey Day with 74% of people planning to hit stores on Black Friday.
Over recent years the media coverage of this chaotic day has highlighted how dangerous and seriously pointless this consumerist tradition really is. According to Business Insider, Black Friday has "lost its luster." The truth is that many of the deals aren't worth it. You can often find many of the same items for a lower cost at different times during the year. According to Kyle James, founder of Rather-Be-Shopping.com, "if you're looking for a quality TV that will hold up for the long run, you'll want to look for deals right after Christmas through Super Bowl Sunday."
The main point to make about all this is that anyone can get these same deals shopping from home. Last year, Americans spent more than $3 billion on Cyber Monday, a marketing term for the Monday after the Thanksgiving holiday. You can find better deals for most items including tech and apparel without even having to leave your house! It's better to stay safe and shop smart this season when you decide to do some holiday shopping and stick to the web.
Contact Herrman & Herrman if you have been injured. Call 361-792-2358 to schedule a free consultation with one of our experienced attorneys.