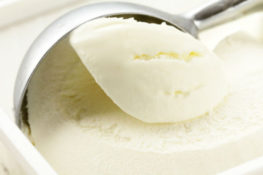 A listeria outbreak led to Blue Bell Creameries to recall their entire product line as of April 20, including ice cream, frozen yogurt, sherbet, and other frozen snacks. These products have been sold in volume throughout 23 states.
The recall was due to the possibility that a deadly bacteria potentially contaminated the products, which could cause serious illness or death, according to a news story reported on CNN.
Blue Bell Creameries issued a press release stating that the company was voluntarily recalling all of its products produced at any of its facilities, as they may have been contaminated with Listeria monocytogenes, which if ingested, can cause serious or fatal infections in young children, elderly persons and people with compromised immune systems.
Healthy persons who are infected may suffer high fever, severe headache, nausea, diarrhea, and other unpleasant and painful symptoms. There is also a serious risk to pregnant women, with the potential for the bacteria to lead to miscarriage or stillbirth or passing the infection to the baby, as reported in the press release issued by Blue Bell.
The company voluntarily recalled their products as they discovered in their "advanced sampling program" that their Chocolate Chip Cookie Dough Ice Cream (half gallon size) produced on March 17 and March 27 were found to have the listeria bacteria present in the product. The company reports that three patients in Texas t have already been tested positive for Listeria monocytogenes infection.
CNN further reports that there have been three deaths in Kansas from listeria, possibly as a result of ingesting Blue Bell Creameries products. Five people who were infected with the bacteria were all patients at the same hospital (each being treated for a different condition), and four of them are confirmed as having consumed milkshakes that contained Blue Bell Creameries Ice Cream.
In Texas, three patients were infected between 2011 and 2014, and the CDC reports that the listeria strains found in the patients were almost identical to the strains found in ice cream produced at the company's Oklahoma plant.
The CDC recommends that consumers do not eat any Blue Bell products, and that any institution no longer serve or sell these potentially dangerous items. The CDC is involved in a complex and ongoing multistate investigation that spans several years of listeria outbreaks and reports that the investigation indicates that Blue Bell products are the source of the outbreak.
Symptoms of Listeria Infection (Lysteriosis)
Any person who has consumed Blue Bell Creamery products should be on alert for the symptoms of Lysteriosis, particularly pregnant women, children, the elderly or those with diseases that compromise the immune system, such as diabetes, kidney failure, liver disease or HIV. The symptoms to watch for include:
Fever
Muscle Aches
Diarrhea
Other intestinal problems
Invasive infection (bacteria spread to the blood or central nervous system)
Meningitis
Stiff neck
Loss of balance
Convulsions
Call Herrman & Herrman in Corpus Christi if you or a loved one has suffered any of the symptoms of listeria bacterial infection. The firm will help you to take the legal action needed to recover compensation for all damages. Call now.
Sources:
Blue Bell Creameries: Blue Bell Creameries Voluntarily Expands Recall to Include All of its Products Due to Possible Health Risks