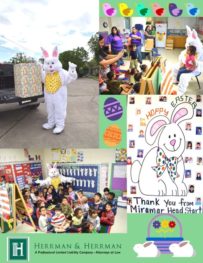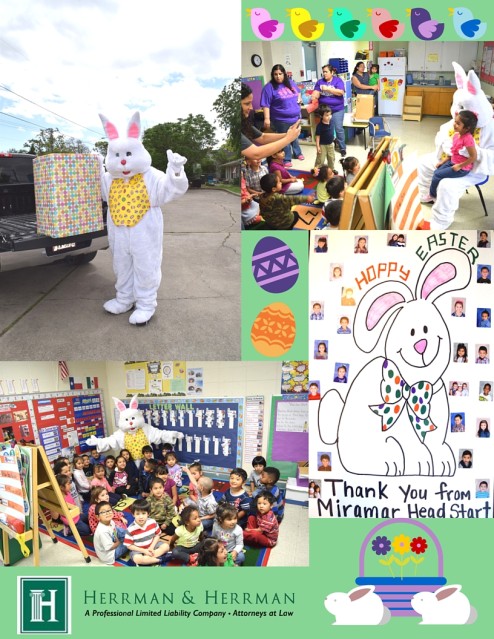 It's that time of the year again when people dress in their favorite pastel colored shirts or dresses decorating as many eggs as they can boil. Before we continue on about the happiness and love that Easter brings, let us take a minute to wonder just how exactly this became a yearly tradition. Many people associate the Easter holiday with the resurrection of Jesus Christ and therefore Christianity. However, why is there a bunny involved and why does that bunny hide colored eggs?
As parents run down to the local mall to snap pictures with the Easter bunny, many won't stop to think about when, where, or why there is even a bunny involved in Easter, or why we associate eggs with the resurrection of Jesus Christ. The usual tropes associated with this holiday have become so engraved that many have forgotten how they got there in the first place. Here are a few tidbits to help you sound like a well-read historian in front of your family this Easter Sunday.
Easter Bunny:
For many, it may come as a surprise that the Easter tradition we now follow on a yearly basis did not stem from Christianity nor the resurrection of Jesus Christ. In fact, the tradition dates back further to a time when people worshipped many gods and goddesses. According to the University of Florida's Center for Children's Literature and Culture, the origin of the celebration can be dated back to the 13th century in pre-Christian Germany. The Teutonic deity 'Eostre' was the goddess of spring and fertility. Feasts were held in her honor on the Vernal (spring) Equinox, her symbol: the rabbit. Rabbits, being the prolific procreators that they are, have long been associated with fertility and new life.
In the 1500s the first Easter bunny was documented and by 1680 the first story of a rabbit laying eggs and hiding them in a garden was published. These legends were brought to the U.S. by German immigrants around the 1700's. Children began making nests filled with straw (later to become baskets) for the bunny to lay its eggs in. Many other customs began to follow suit such as the exchange of candy, chocolates and smashing eggs filled with confetti atop another's head. These tropes were later incorporated into the celebration of Easter apart from the Christian tradition of honoring the day Jesus rose from the dead.
Easter Egg:
The Easter egg can also be linked to pagan traditions as a symbol for a new life in celebrating spring. According to some sources, the act of decorating an egg can be dated back to the 13th century. Back then it was forbidden to eat eggs and most dairy products during the Lenten season. So for most, coloring the eggs and decorating them became a common tradition eating them once again for Easter as a celebration. Christians embrace this symbolism and use the egg to symbolize the empty tomb of Jesus. Much like a bird hatches from an egg with new life, Christians view the egg as the resurrection of Jesus.
Now that you have a little understanding of the history of Easter, let us all remember this holiday as a day to celebrate and embrace the love and company of one another. Herrman & Herrman, P.L.L.C., spread their love by donating Easter goodies to the Miramar Head Start Program so the children could enjoy this yearly tradition as well.
If you and your loved ones are looking for something to do this weekend check out these local events:
La Palmera Mall
The Easter Bunny will be available for photos this week through the 26th at La Palmera Mall during regular hours.
16th Annual Easter Festival
Bring the whole family to the Fellowship of Oso Creek's 16th Annual Easter Festival on Saturday, March 26th, from 10 am to 2 pm at 7402 Yorktown Blvd.  Egg hunts by age group, games, moon bounces, hay rides, and more! They'll have displays and activities from community partners including Coastal Bend Blood Center, City of Corpus Christi Recycling and Corpus Christi Fire and Police Departments. Enjoy hot dogs, sno-cones and drinks while supplies last – and everything is free! Everyone is invited to share their Easter by bringing a donation of non-perishable food items for Mission Corpus Christi.
Easter Eggstravaganza!
The Corpus Christi Nursing & Rehabilitation (CCNR) will host their first ever Easter Eggstravaganza on Thursday, March 24, 2016 from 6pm – 7:30pm. The free celebration will take place in the open field behind the nursing facility located at 2735 Airline Road. Children and their families will enjoy an Easter egg hunt at 6:15pm and a variety of free activities, including a moon walk, cake walk, bean bag toss, face painting, snow cones, and complimentary refreshments. The Easter Bunny will also be on-hand to greet children and available for photo opportunities.
Aquarium Talks and Encounters
On March 25th The Texas State Aquarium will offer a variety of educational presentations throughout the day, such as: Feed the Rays, Dive Show, Dolphin Chat, Wild Flight Show, Turtle Tales, Animal Encounters, and more! See website for details and exact start time for various presentations.