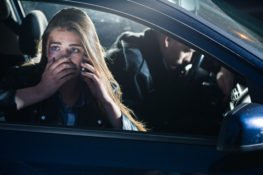 You were minding your own business enjoying the ride as a passenger in a motor vehicle. Then out of nowhere, you have just been involved in a wreck. It is not your fault. You were not even driving and it was not even your car. So do you ask yourself, "Can I still make a claim if it was not my car? I was just a passenger." This situation can sometimes be confusing for clients.
Innocent passengers always have a claim if they have been injured due to the negligence of other drivers. Even if you are in the vehicle that was at fault, you are still the innocent party in the case and therefore you can make a claim. Typically, there is no "guilty by association" when it comes to car accidents.
Some clients do not feel comfortable going after their friend's or family's insurance company when they were a passenger in the at-fault vehicle. This is understandable. However, if you are hurt, it is your responsibility to take action. Do not suffer from a car accident because you do not want your friend's premium to go up. Your friends or family members should WANT you feeling better and for you to receive the treatment that you deserve.
In conclusion, everyone in the vehicle has a claim if they are innocent and hurt in a motor vehicle accident. The personal injury attorneys in Corpus Christi, Texas specialize in helping victims of negligent drivers here in the coastal bend. If you have been hurt as a result of a negligent driver it is important to get representation for your motor vehicle collision. Having one of our experienced attorneys will help preserve the value of your case and put money in your pocket for pain and suffering that you received as a result of the accident.
If you or someone you know has been hit by a negligent driver, call our attorneys at Herrman & Herrman, P.L.L.C. at 361-882-4357 or email sstratso@herrmanandherrman.com. Our experienced attorneys are available day or night to answer your questions and start representing you against the big insurance companies. All consultations are free and at no point in time will you ever owe the firm any money as our attorneys work on contingency fees only. We will work to settle your case and make you whole again.