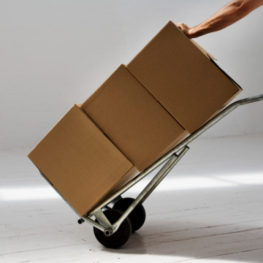 On Feb. 25, 2015, the U.S. Consumer Product Safety Commission (CPSC) issued a notice of a voluntary recall of Cosco convertible 3-in-1 aluminum hand trucks. The wheel hubs on these hand trucks can break or separate, and pieces could potentially be ejected during inflation, creating a risk of injury to individuals within range. Cosco is recalling approximately 273,000 of these units.
As of the recall date, Cosco had already received 10 reports of wheel hubs breaking or separating, including four reports of injuries – involving bruises and lacerations – sustained by consumers using the product. If you have purchased one of these hand trucks, stop using it immediately, and contact Cosco to obtain a free repair kit.
As stated in the CPSC recall notice, the Commission is still interested in receiving injury or incident reports concerning this hazard with the recalled Cosco 3-in-1 convertible aluminum hand trucks. It is also interested in receiving reports about different hazards encountered with the same product. CPSC provides a convenient link to SaferProducts.gov, where consumers can file a report with the Commission to report an unsafe product online.
The 3-in-1 hand truck has moveable handles that allow it to be used in either a vertical or a horizontal position. It was sold for $100 to $150 between March 2009 and October 2011 at Costco Wholesale Club, Lowes, Ace Hardware, Price Mart, United Stationers, and online at The Home Depot.com.
The recalled items were manufactured in China between January 2009 and October 2011. The model numbers are 12-301 ABL and 12-301 ABL1. You can find both the manufacture date and the model number on the Cosco label located on the bottom cross member, rear side.
Cosco's website currently displays a warning to consumers about the hazardous hand truck, under a tab labeled "Safety Notices." The company instructs consumers not to return the hand truck to the retailer. It states that it is contacting all registered owners with information about how to obtain a free repair kit as a solution for consumers.
Cosco advises consumers who have purchased these defective hand trucks to contact the company in any one of the following ways to receive a repair kit:
The CPSC is a federal agency responsible for protecting the public from injury and death resulting from the use of hazardous consumer products. Concerned consumers can contact CPSC to report unsafe products and to get information about products that have been recalled. You can search the CPSC website for recalls and alerts, find recalls by company or country where the item was manufactured, or call the Consumer Hotline at 800-638-2772.
At Herrman & Herrman, P.L.L.C., our Corpus Christi product liability lawyers work closely with those who have been injured by a defective product, and file claims and lawsuits to pursue compensation allowed by law. We have experience, deep legal knowledge, and are dedicated to seeking justice.
Sources: