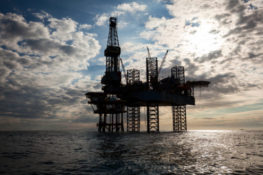 Years ago, the Gulf of Mexico was host to the worst accidental oil spill in the history of the petroleum industry. Also called the BP oil disaster and the Macondo blowout, Deepwater Horizon was not only an ecological nightmare; the explosion that caused it killed 11 men and injured 17 others.
The U.S. Chemical Safety Board is an independent federal agency tasked with investigating serious chemical accidents. Chemical Safety Board investigators released a preliminary report about the causes of the 2010 Deepwater Horizon accident.
What they found was startlingly reminiscent of the March 2005 BP Texas City Refinery disaster. In both the Texas City incident and Deepwater Horizon, BP was found to have focused solely on reportable lost time accidents, to the exclusion of process safety.
BP is not the only oil company that has missed the big picture in terms of safety. In an agency press release tied to the  Deepwater Horizon report, Chemical Safety Board chairperson Dr. Rafael Moure-Eraso said that a number of investigations "have found companies focusing on personal injury rates while virtually overlooking looming process safety issues – like the effectiveness of barriers against hazardous releases, automatic shutoff system failures, activation of pressure relief devices, and loss of containment of liquids and gases."
While it is a good thing that oil companies are paying attention to hazards that cause individual injuries, that is only half of the picture. Greater focus on process-wide improvements could prevent disasters like Deepwater Horizon and the significant liability they create for oil companies.
For injuries that occur at oil refineries and other land-based petroleum operations, a workers' compensation claim is the most likely legal remedy, with the possibility of additional compensation being available from responsible third parties. However, for offshore accidents like the Deepwater Horizon explosion, injured employees or the family members of employees who were killed need to file a legal claim for negligence in order to secure compensation.
For an oil company to be negligent, they must have failed in some duty and in doing so caused injury or death. Ignoring process safety is a prime example of one way in which oil companies may fail in their duty to protect workers.