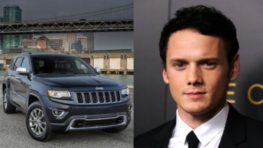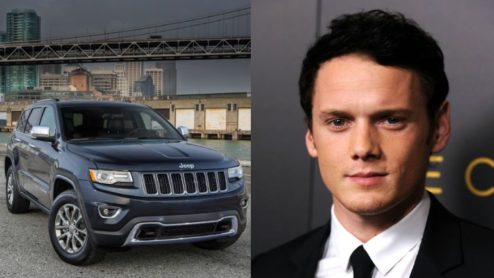 A handful of celebrity deaths occurred this year including comedians, musicians, and actors. None have been as unfortunate as the passing of Anton Yelchin. Yelchin was a rising actor that had starred in numerous films including Alpha Dog and Star Trek, leaving behind a promising career. This past June, Yelchin was leaving his home when his Jeep Grand Cherokee, which was supposed to have been in 'PARK', rolled backward down the driveway pinning Yelchin to his security gate. The freak accident left Yelchin unable to move. He was pronounced dead later that day at the age of 27.
Parents File Lawsuit
The parents of Anton Yelchin, Irina Korina and Viktor Yelchin, are suing the makers of the 2015 Jeep Grand Cherokee (Fiat Chrysler) contending that the gear selector was defective and poorly designed and manufactured. The parents filed a wrongful death and product liability suit against Fiat Chrysler in the Los Angeles Superior Court. Previous to the suit being filed, Fiat Chrysler had released a new statement saying the company "extends its sympathies to the Yelchin family for their tragic loss."
The actor was the Yelchins' only son and filed to oversee his estate which is valued at $1.4 million. At a news conference, Viktor Yelchin expressed how it is wrong and "…against nature when the parents bury their own child", adding that in spite of their unbelievable grief "we decided to come here to prevent other families from the same tragedy."
No amount has been discussed as to the damages the Yelchin's are seeking. Their attorney, Gary A. Dordick, expressed that they want the company to be punished and hope that their business practice will change as a result of this lawsuit. Dordick said that the automaker puts profits before safety and that the recall was way "too little and way too late."
Vehicle Under Recall
The SUV was under a recall when it killed Yelchin at his home in June, with 1.1 million vehicles recalled in April because of gear shifters. The government investigation into the gear shifters found 266 crashes that had injured 68 people as of late June. The National Highway Traffic Safety Administration had released a recall notice illustrating the defect associated with the 2014-2015 Jeep Grand Cherokee. In the notice, it warned owners that their vehicle "may roll away striking and injuring you" if the vehicle's engine is left running, the parking brake is not engaged, and the vehicle is not in the "PARK" position before exiting the vehicle.
Fiat Chrysler had announced that it anticipated having software updates necessary to fix the issue with their vehicles no later than July or August. A spokesman for Fiat Chrysler, Eric Mayne, said the company would conduct a thorough investigation of Yelchin's accident stating that "it is premature to speculate on its cause at this time."

TIME