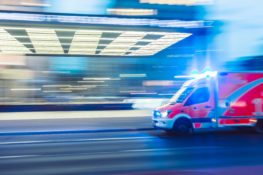 If you or a loved one has undergone hernia surgery wherein you received a hernia mesh implant, and there were complications, you may be eligible to file a claim for compensation. While lawsuits can be tiring and stressful, sometimes, they are necessary in order to win back what you deserve for pain, suffering, and money lost.
What Are the Complications From Hernia Mesh Implants?
There are, unfortunately, many potential complications from hernia mesh surgeries. The mesh may adhere to your internal tissues, you may experience extreme abdominal pain, bowel obstructions, perforated organs, infection, hernia recurrence, groin or testicular pain, cancer, or a faulty hernia mesh could require you to undergo additional surgeries. All of the above complications, and more, could mean that you are entitled to compensation.
Who Can File a Claim?
If you experienced any of the above-listed complications as a result of getting a hernia mesh implant, you may be eligible. You, with the help of a lawyer, must also be able to prove that the above complications were directly resultant from medical malpractice, defective hernia mesh design, improper hernia mesh labeling, or manufacturing defect.
What Damages Can I Sue For?
If you suffered complications from your hernia mesh implant, you may be eligible to claim damages from pain and suffering, which will be quantified differently depending on your state. You may also be eligible to recover costs from additional medical procedures you have to pay for as a result of the hernia mesh complication, lost wages if you missed work or were fired as a result of healing from the complication, and travel to and from medical appointments.
Are Hernia Mesh Cases Individual or Part of a Class Action Suit?
Hernia mesh cases are typically individual lawsuits, but may also be part of multi-district litigations, which combine multiple complainants' suits. If you or a loved one have suffered complications from a hernia mesh implant procedure, you should seek the advice and counsel of an experienced personal injury, medical malpractice, or hernia mesh attorney.
Contact Herrman & Herrman P.L.L.C. at 361.882.4357
Our firm is equipped with over 100 years of combined experience handling personal injury cases across Texas. Our outstanding record of favorable settlements and verdicts includes over 20,000 successfully resolved cases. Once we take on a case, we are relentless and you can rely on us to pursue full compensation for you.
You can trust our attorneys to be compassionate and professional.
We will fight hard to obtain a fair settlement for you.
Our firm represents the injured and families who have lost a loved one due to the negligent acts of others.
We serve as counsel in a range of injury cases – including car, truck, motorcycle, bicycle, and pedestrian accidents, premises liability cases, product liability cases, and medical malpractice claims.
We have the ability to dispatch the Herrman & Herrman Accident Investigative Team to the crash scene to start an investigation and preserve critical evidence.