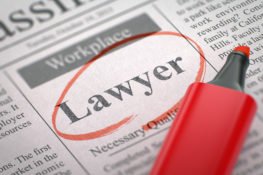 It happens to us all. At some point in our lives, we are more than likely going to be in a motor vehicle collision. Whether it's your fault or not you'll be forced to deal with the frustration of the incident, the property damage to your vehicle, and your bodily injuries that you sustain. Having the right person there to guide you can make all the difference.
Look for personal injury attorneys that work on contingency fees. This means there will be no upfront cost to you and if your case does not pan out you won't be liable to the attorneys for their legal work. Here at Herrman & Herrman, P.L.L.C, we specialize in working for you on a contingency fee basis.
Preserve your claim while searching for an attorney. Don't hesitate to go to the hospital as soon as you're hurt in a car wreck. Insurance companies look to see if you were treating for your injuries and how long it took you to seek treatment. The number one case killer is gaps in treatment. It is very difficult to explain to insurance companies why a client took a month to seek treatment after their collision.
Meet with several attorneys before choosing. It is important to feel a connection with the firm and not just sign up with an attorney's office because you saw their ads on television. Be sure to check out reviews posted online and make sure the firm has a solid reputation within their community. If several people have posted negative reviews about the potential attorney, chances are you will have that same experience while they're handling your case. Personal referrals are even better than reviews you read online. Some reviews online do not have a story as they may just be a rating. If someone you know had a great experience with that attorney, they're going to tell you about it.
These are just a few things to keep in mind while searching for an attorney. Make sure to take your time. It's a very important decision and you should not just make a split second decision on who will be in charge of your settlement for a personal injury that happened to you.
Here at Herrman & Herrman, P.L.L.C. we ALWAYS put the client first and we would love a chance to speak with you regarding your potential claim. Please email me at sstratso@herrmanandherrman.com or call 361-882-4357 and ask for an attorney.