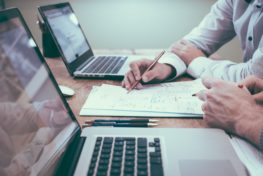 If you have been in a car accident, a slipping and falling incident, an incident at your workplace in some cases, or another situation wherein you were harmed because of the actions—or inactions—of another person, you may have been the victim of negligence. If you were injured as a result of someone intentionally causing harm to you, such as through assault, this type of injury case would be classified as an intentional tort. In either case, it is likely that you are wondering whether you need a personal injury lawyer. There are a few questions you should ask yourself as you try to determine whether you should hire a trusted attorney.
Are You Responsible for Your Injury?
This is a big one. You have to be able to prove that your injury came as a result of someone other than yourself. If you misused equipment, didn't abide by safety laws and regulations, or otherwise injured yourself of your own accord, you would not be eligible to sue in a personal injury case.
How Long Ago Was Your Injury?
Make sure you figure out the statute of limitations for personal injury cases in your state. For instance, in Texas, the statute of limitations for personal injury cases is two years from the date of injury.
Do You Have Costs Associated with Your Injury That You Want to Recover?
If you have extensive medical costs from your injury, if you lost out on wages due to an inability to work because of your injury, or you incurred extensive pain and suffering, you may be eligible for compensation. This would indicate that you should hire a personal injury attorney to help you get compensation for your injuries or other costs.
Can You Find Experienced Personal Injury Attorneys in Your Area?
The most important thing about hiring a personal injury lawyer to help with your case is that it doesn't only matter if you have a lawyer, it matters if you have a trustworthy, experienced lawyer. Do some research to make sure you retain the best personal injury attorneys in your area to help you get the compensation you deserve from your case.
Contact Herrman & Herrman P.L.L.C. at 361.882.4357
Our firm is equipped with over 100 years of combined experience handling personal injury cases across Texas. Our outstanding record of favorable settlements and verdicts includes over 20,000 successfully resolved cases. Once we take on a case, we are relentless and you can rely on us to pursue full compensation for you.
You can trust our attorneys to be compassionate and professional.
We will fight hard to obtain a fair settlement for you.
Our firm represents the injured and families who have lost a loved one due to the negligent acts of others.
We serve as counsel in a range of injury cases – including car, truck, motorcycle, bicycle, and pedestrian accidents, premises liability cases, product liability cases, and medical malpractice claims.
We have the ability to dispatch the Herrman & Herrman Accident Investigative Team to the crash scene to start an investigation and preserve critical evidence.