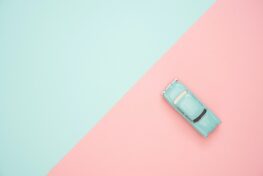 If you're on vacation, the last thing you want to think about is being in an auto accident. However, if you're in a destination where you find yourself driving, it's important to know what you should do if you're in an auto accident. Especially if you're driving a rental car. Rental cars make car accidents a bit more complex than they would be if you were driving your own car. This is because the insurance and liability may be a little different than what you're used to. If you're in an auto accident while you're driving a rental car, here's what you need to know.
Rental Car Damage
In most cases, to rent a car, the rental company will have you sign documentation that states that you agree to return the car in its original, undamaged condition. If you do not, you are typically held responsible for any of the damage. And yes, that includes damage that was the cause of someone else's negligence.
Rental Car Company Insurance
Before you drive off the lot in a rental car, the company representative will typically try to get you to opt for the additional insurances they offer. This might be a collision damage waiver that waives your responsibility for any of the collision damage costs. Liability coverage pays for property damage and medical expenses if a crash is caused by someone else. Personal accident insurance covers any injury or harm done to the driver or passengers of the rental car. Personal effects coverage covers lost or stolen personal property from the vehicle.
Your Insurance
When you're in an accident in a rental car. The cost falls to the rental company's insurance first, then your personal insurance, and after that, your personal credit card. This means you could be on the hook for many of the damages done to the rental car, so it's important to drive as safely as possible.
If you think you've been wrongfully blamed for an auto accident or other personal injury. Make sure you contact an experienced personal injury and car collision attorney in your area.
Contact Herrman & Herrman P.L.L.C. at 361.882.4357
Our firm is equipped with over 100 years of combined experience handling personal injury cases across Texas. Our outstanding record of favorable settlements and verdicts includes over 20,000 successfully resolved cases. Once we take on a case, we are relentless, and you can rely on us to pursue full compensation for you.
You can trust our attorneys to be compassionate and professional.
We will fight hard to obtain a fair settlement for you.
Our firm represents the injured and families who have lost a loved one due to others' negligent acts.
We serve as counsel in a range of injury cases – including car, truck, motorcycle, bicycle, pedestrian accidents, premises liability cases, product liability cases, and medical malpractice claims.
We have the ability to dispatch the Herrman & Herrman Accident Investigative Team to the crash scene to start an investigation and preserve critical evidence.