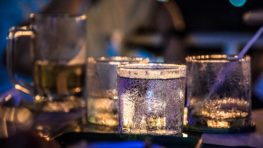 Drunk driving is never acceptable, and sometimes, it can result in drastically affecting someone else's life. If you or a loved one has been injured or a loved one has been killed as a result of a drunk driving accident in San Antonio, you know firsthand the devastating effects of drunk driving. If you find yourself in this kind of situation in San Antonio, here is what you need to know.
Tend to Any Injuries First
Your personal health and safety should always come first. Make sure that you cooperate with medical professionals and get yourself checked out before going forward with any other actions.
Tell the Police What You Know
After the accident and after tending to any pressing injuries, make sure you calmly cooperate with the police. Alert them if you think that the driver who caused the accident was intoxicated. That will let the officer on the scene know that they should administer a breathalyzer test to the driver at fault.
Be Aware of Evidence
Make sure you take pictures or mentally take note of anything you see that could help prove your case, such as alcohol receptacles or drunken behavior from the driver at fault or their passengers.
Know What You Can Argue
While the person who drove drunk is already breaking the law by doing so, make sure you're aware of what else you can fight to prove in court with the help of a San Antonio personal injury lawyer. You may be able to sue for wrongful death, personal injury, and be able to recover some damages such as medical costs and pain and suffering. Recovering damages from your case is especially important if you've lost out on wages form missing work, or if you've been permanently altered by your injuries. Traumatic brain injuries and spinal cord injuries, especially, can cause lifelong changes to your lifestyle.
If you were the victim of a drunk driving accident in San Antonio, you need a reputable San Antonio attorney to help you fight your case. A San Antonio personal injury lawyer can help you win the justice you deserve.
Contact Herrman & Herrman P.L.L.C. at 361.882.4357
Our firm is equipped with over 100 years of combined experience handling personal injury cases across Texas. Our outstanding record of favorable settlements and verdicts includes over 20,000 successfully resolved cases. Once we take on a case, we are relentless and you can rely on us to pursue full compensation for you.
You can trust our attorneys to be compassionate and professional.
We will fight hard to obtain a fair settlement for you.
Our firm represents the injured and families who have lost a loved one due to the negligent acts of others.
We serve as counsel in a range of injury cases – including car, truck, motorcycle, bicycle, and pedestrian accidents, premises liability cases, product liability cases, and medical malpractice claims.
We have the ability to dispatch the Herrman & Herrman Accident Investigative Team to the crash scene to start an investigation and preserve critical evidence.