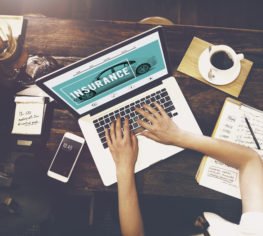 As a personal injury attorney in Corpus Christi, Texas I deal with insurance companies all the time. I also have clients and friends ask me the Million Dollar Question, "What insurance company is the best?" All I am able to do is give them MY personal opinion of what companies I believe are the fairest to their customers AND which ones are the easiest to deal with on a day to day basis. Below I have listed in order my ranking of insurance companies based on those two factors:
Recommend
Texas Farm Bureau
Nationwide
Farmers
Amica
State Farm
Nationwide
The Hartford
Liberty Mutual
Metlife
Safeco
The companies listed above I recommend to friends, family, and clients. In my opinion, they are the best companies to deal with and they're the fairest. Then you have ones that are what I call "neutral". These are not bad insurance companies if the price is right. Those companies are:
Neutral
Then there are the ones I recommend clients do not purchase. Those include:
Not Recommend
Allstate
Progressive
Esurance
The ones listed above are in MY opinion difficult to deal with can at times be very unreasonable.
Lastly,  there are companies that typically specialize in "minimum policies". A minimum policy in Texas is $30,000.00 per person capped at $60,000.00 per accident. The most common companies that specialize in minimum policies are:
Minimum Policy Insurance Companies
Fred Loya
The General
Old American County Mutual
Gainsco
Elephant
Blackhawk
Aggressive
Mercury
Acceptance
Pronto
ACCC
I do not recommend these companies. However, they are very inexpensive. If you're on a budget you may want to purchase one of these. While they may not be recommended, I would choose one of the minimum policy companies over Allstate, Progressive, or Esurance.
It is important to keep in mind this is only my opinion as an attorney. Although I've been practicing for years now, other attorneys may have other experiences with these companies that would shift the listings above.
When choosing who is going to cover you for insurance, it is important to do extensive research on the companies before choosing. I can only give you my personal opinion as to who to obtain in the case of an accident. It is up to you as the insured to make the final decision.
If you or someone you know has any questions about personal injuries please do not hesitate to contact our office at 361-882-4357 or email me at sstratso@herrmanandherrman.com