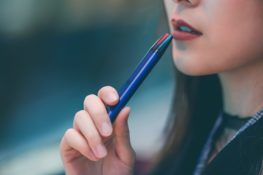 Juul e-cigarettes are all the rage among younger generations. They have also been touted as healthier alternatives to traditional cigarettes. Healthier because they do not use smoke, only vapor, to deliver nicotine. However, there have been numerous reports about the dangers of Juul e-cigarettes. Like disastrous health conditions, addiction among minors, and death. For that reason, lawsuits against Juul abound. Lawsuits allege that Juul is guilty of false advertising, deceptive sales, labeling, and targeting young people in its marketing tactics.
About the Cases
As of July 2020, there were over 750 active cases against Juul Labs or involving Juul Labs. The cases allege that Juul Labs knowingly and unethically targeted younger people in their marketing across channels, including social media. They also allege that Juul promoted nicotine use. They failed to warn that their products are more addictive than traditional tobacco cigarettes on their packaging and marketing. Juul's products are unreasonably dangerous to users.
Dangers of Juul E-Cigarettes
The cases involving Juul e-cigarettes have alleged that using the e-cigs can cause lung disease, lung injury, and even wrongful death. High-profile lawsuits are alleging that vaping Juul pods caused the wrongful death of David Wakefield. David, A 19-year-old who died in his sleep after returning from the hospital after being treated for a Juul-related lung injury. Lawsuits have also alleged that Juul Labs has sold defective Juul pods, which are deeply dangerous to users. In 2019, a lawsuit was filed that stated that Juul Labs sold over 1 million mint-flavored Juul pods that had been "contaminated."
What to Do if You or a Loved One is Affected by Juul E-Cigarettes
If you or a loved one have used Juul e-cigarettes and have subsequently developed a lung injury or lung disease, you may be eligible for compensation either through an individual lawsuit or by joining an existing class action lawsuit against Juul Labs. You should contact a trusted personal injury attorney with experience in drug lawsuits or familiar with the Juul cases.
Contact Herrman & Herrman P.L.L.C. at 361.882.4357
Our firm is equipped with over 100 years of combined experience handling personal injury cases across Texas. Our outstanding record of favorable settlements and verdicts includes over 20,000 successfully resolved cases. Once we take on a case, we are relentless, and you can rely on us to pursue full compensation for you.
You can trust our attorneys to be compassionate and professional.
We will fight hard to obtain a fair settlement for you.
Our firm represents the injured and families who have lost a loved one due to others' negligent acts.
We serve as counsel in a range of injury cases – including car, truck, motorcycle, bicycle, pedestrian accidents, premises liability cases, product liability cases, and medical malpractice claims.
We have the ability to dispatch the Herrman & Herrman Accident Investigative Team to the crash scene to start an investigation and preserve critical evidence.