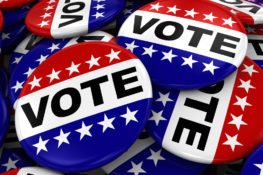 As the population in the Rio Grande Valley continues to grow, and we have seen quite a growth over the course of recent years, so grows the issue of keeping up with infrastructure.
$3 million for traffic control improvements
The city of McAllen surveyed its community and gathered three main areas of concern from its citizens: facilities, drainage, and traffic mobility. The city has been able to put forth a proposal for addressing these issues and are asking from voters to approve a $3 million bond for traffic control and a $22 million dollar bond for drainage improvements in the 2018 Bond Election. This is only half of what the actual cost is ($46 million) to improve drainage throughout the city. The remaining balance has been picked up by other sources according to McAllen City Manager, Roy Rodriguez.
According to the city, residents would only be paying roughly $24 a year to see the improvements they all so desperately want and, quite frankly, need.
According to the data, only 228 votes have been cast so far.
Residents have until May 1st for early voting and May 5th to cast their vote through mail. May 5th is election day. For more information about the 2018 Bond Election visit http://mcallen.net/departments/secretary/city-elections/bond-election-2018.