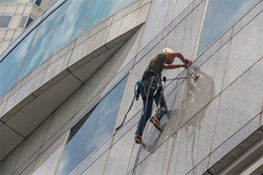 With the industrial and economic boom that the State of Texas has experienced over the years, many jobs were created. These jobs ranged from oil and gas to construction, ranching, recycling, haulage and logistics, mining, real estate, and health care. The industrial boom did not fail to come with some of its downfalls as some of the jobs expose the workers to fatal work-related hazards.
Here are some of the most dangerous jobs in Texas
More jobs are known to be more hazardous than others. In no particular order, below is the list of the five most dangerous jobs in Texas.
Waste Collectors and Recyclers
This occupation exposes practitioners to harsh external weather conditions since they are always on the road and to toxic waste substances too. The job also requires the use of heavy equipment which exposes the operators to risk of an accident.
Truck drivers
Truck drivers by the nature of their jobs are tipped to have a high tendency of getting involved in vehicle accidents. They haul heavy cargos over long distances and statistics has it that only in 2017 there were 649 fatal crashes involving large trucks in Texas.
Roofers
The nature of this job requires that practitioners work from heights that exposes them to the risk of falling. Coupled with the fact that roofers work with sharp objects and heavy materials, they easily made it to the list of the most dangerous jobs in Texas.
Oil Fieldworkers
Individuals that work in the rich oil fields of Texas are exposed to lots of health hazards that come with the job. They are exposed to dangerous gases, heavy machinery and this has been known to cause fatal accidents for workers.
Health Care Practitioners
Health care assistants in Texas, especially those that work in the private sector are at high risk of being exposed to fatal work hazards. The nature of the job makes them prone to getting infections such as COVID-19 or exposure to toxic medical waste and materials that might cause injuries or fatal accidents.
Get a Free Consultation with Herrman & Herrman Today
Pending when Texas regulates its industries for safety, it is important that individuals who work within Texas contact personal injury attorneys or workplace accident attorneys in Texas to ascertain the risk related to their jobs and also understand the legal coverage that they are entitled to. This will ensure that they get the right compensation they deserve in the event of any job-related injury or death.