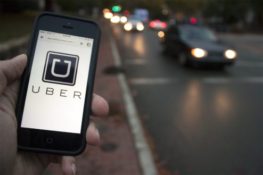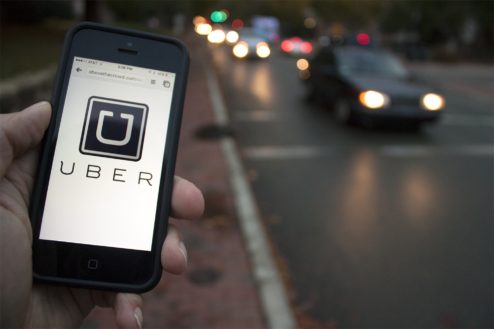 Cabs, Ubers, and other rideshare opportunities are great ways to get around whether it be day or night. Uber is one of the most popular rideshare apps, and at the end of 2015 there had been a total of one billion Uber rides taken. With more than 50,000 drivers added monthly, it would make sense that more people are using Uber to be more responsible while on the road. However, a recent study by researchers at Oxford University and the University of Southern California showed that the service has yet to reduce drunk driving.
The study which was published in the American Journal of Epidemiology compared data across the United States from before and after Uber debuted on the app market. Despite that the app makes it easier to get a sober driver for you and your friends to and from your own doorstep, it concluded that ride-sharing didn't decrease the rate of drinking-related fatalities or fatalities on holidays and weekends which are popular drinking dates.
Some believe that people have simply chosen to use Ubers over cabs, and that is why there has not been a significant change in accidents, but the rideshare app creates a great opportunity to avoid a tragedy. Corpus Christi's City Council has recently passed regulations to require stricter background checks for Uber's drivers. This would keep the citizens of Corpus safer while they are using the rideshare app. Uber has threatened to pull out of cities that pass regulations on the service. Uber's main competitor, Lyft, says it will cooperate with any regulations the city passes. Currently Uber is not available in Corpus Christi due to their "unnecessary" regulations. In a letter written to the Corpus Christi's City Council by Sarfaz Maredia, Uber's general manager in South and East Texas wrote, "The proposed ordinance would require drivers to complete unnecessary and duplicative steps that make it difficult for them to earn extra money and hurt our ability to ensure that riders have access to reliable and affordable transportation."
DWI offenses in Texas are expensive, you can face serious jail time and your license can be suspended. If you drive while intoxicated you could also cause injury or death to yourself or others. Even though the app has not had a great impact on drunk driving fatalities and is not operating in Corpus Christi you can always do your part to protect yourself. Always designate a driver or volunteer to be a designated driver. Always use your safety belt, avoid travel after midnight on the weekends and drive defensively. If you are in a city that has ride share apps operating, download the apps "Uber" and "Lyft" to have a designated driver sent straight to your doorstep.