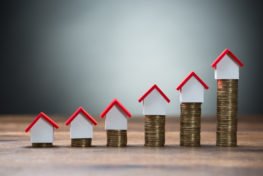 If you have been thinking about buying a home in San Antonio then you should get ready to face the high rise prices of homes in the area. Yes, you heard it right! San Antonio is getting high increases with the home market prices on the massive level. It is to be mentioned that the median home value in the place of San Antonio is around the range of $168,600. San Antonio home values have somehow increased over the limit of 8.1% over the past year and Zillow has undergone with the prediction that it will rise at the level of around 2.5% within the next year. The current median home list price per square foot in San Antonio is $117 and the median price of homes currently listed in San Antonio is around $239,500.
San Antonio Home Prices Reach a New Level
It was around the month of June 2018 that the housing market in San Antonio got heated up. This allows the prices to keep on rising with the passage of time on the basis of per rate. This attends the local residents with so many issues in terms of finding the house that is affordable. The median price of a home in the place of San Antonio-New Braunfels metro area was estimated to be around $233,600 in June, which was a 5.2 percent increase over the same month in the duration of last year. In the five years since June 2013, the median price has increased by the rate of $54,200, or by the rate of 30.2 percent.
Going along with the San Antonio house market price increase, there has been an increase in the number of house sales as well. As the demand for housing in the San Antonio metro-area has increased it has driven up the value of the homes in San Antonio. In addition to the high demand for housing, another reason for increasing market prices is the market shortage. There is a shortage of construction workers as well as available land in San Antonio, especially in some of the highly-coveted areas.
In short,  the housing market in San Antonio has continued to increase and is not expected to come down anytime soon!