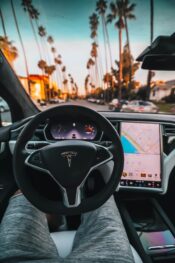 When thinking about what the future may look like, many people consider self-driving cars. Also called autonomous vehicles, to be part of that picture. However, what self-driving cars will really be like in practice is still often debated and yet demystified. There are many factors to consider, including legal concerns, scientific technicalities, and what this may mean for traffic and infrastructure.
The Verge recently released a report about autonomous vehicles. Claiming that the data on self-driving cars released by the Department of Transportation reads more like glossy marketing. Less like hard data and facts. The DOT is soliciting volunteers to join a self-driving car testing program. Still, critics say that consumers are unlikely to get quality data from the program. Due to the voluntary nature of the study. There is also a criticism that there is no federal or state system to certify autonomous vehicles independently, and most of the certification is left up to the car manufacturers.
Which Manufacturers Have Signed Up for the Testing Initiative?
The National Highway Traffic Safety Administration is conducting an Automated Vehicles Transparency and Engagement for Safe Testing (AV-TEST) Initiative, which shows where self-driving vehicle testing is taking place. That allows those testers to voluntarily report testing information, which the NHTSA will make publicly available. Some of the data available will show where testing is and the types of vehicles that are being tested. A news release about the initiative has confirmed that nine automobile manufacturers have signed up to test autonomous vehicles: Beep, Cruise, Fiat Chrysler, Local Motors, Navya, Nuro, Toyota, and Uber.
Vehicle Crashes Involving Autonomous Vehicles
Although autonomous vehicle technology is still very new. Vehicle crashes involving autonomous vehicles will certainly be more complicated than normal collisions regarding insurance and legality concerns. That is why it is important to get acquainted with auto accident attorneys in your area that are either acquainted with or researching legal concerns with self-driving cars.
Our firm is equipped with over 100 years of combined experience handling personal injury cases across Texas. Our outstanding record of favorable settlements and verdicts includes over 20,000 successfully resolved cases. Once we take on a case, we are relentless, and you can rely on us to pursue full compensation for you.
You can trust our attorneys to be compassionate and professional.
We will fight hard to obtain a fair settlement for you.
Our firm represents the injured and families who have lost a loved one due to others' negligent acts.
We serve as counsel in a range of injury cases – including car, truck, motorcycle, bicycle, pedestrian accidents, premises liability cases, product liability cases, and medical malpractice claims.
We have the ability to dispatch the Herrman & Herrman Accident Investigative Team to the crash scene to start an investigation and preserve critical evidence.