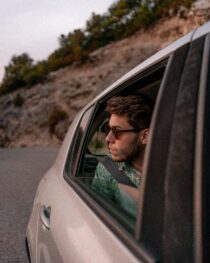 For many of us, getting into a car will trigger an automatic response: buckling our seatbelts. However, sometimes, people sitting in the back seat may not realize that they also need to wear a securely fastened seatbelt. With many auto accident deaths each year, it is integral that all passengers in a vehicle wear a fastened seatbelt. That includes those in both the front and back seats. Many states even have laws mandating seatbelt wearing in the back seat.
Why Should You Wear a Seatbelt in the Back Seat?
Studies have shown that lap and shoulder seat belts are 44% effective in preventing rear-seat passengers' fatalities in car accidents. They have an even higher efficacy among trucks and vans. Another study also found drivers are more likely to suffer fatal injuries from car accidents. If their passengers in the back seat are not wearing seat belts. Cars are made with numerous safety features for a purpose. The proper use of things like seat belts, airbags, and anti-lock braking systems can save passengers' lives and drivers involved in accidents. So, aside from it being a law in many states that you should wear a seat belt in the back seat, it has also been shown to be significantly safer than going without.
What Should I Do if I've Been in a Car Crash Without a Seatbelt On?
If you were in an auto accident and were not wearing a seat belt, you may be worried about your legal options. If you were not at fault for the accident. Navigating personal injury cases where several different laws are at play can be difficult. So it's always best to consult an experienced personal injury and auto accident attorney in your area. An attorney is your best option if you are concerned about seat belt laws and looking to win back the compensation you may deserve.
Contact Herrman & Herrman P.L.L.C. at 361.882.4357
Our firm is equipped with over 100 years of combined experience handling personal injury cases across Texas. Our outstanding record of favorable settlements and verdicts includes over 20,000 successfully resolved cases. Once we take on a case, we are relentless, and you can rely on us to pursue full compensation for you.
You can trust our attorneys to be compassionate and professional.
We will fight hard to obtain a fair settlement for you.
Our firm represents the injured and families who have lost a loved one due to others' negligent acts.
We serve as counsel in a range of injury cases – including car, truck, motorcycle, bicycle, pedestrian accidents, premises liability cases, product liability cases, and medical malpractice claims.
We have the ability to dispatch the Herrman & Herrman Accident Investigative Team to the crash scene to start an investigation and preserve critical evidence.