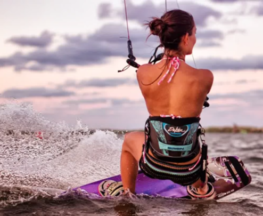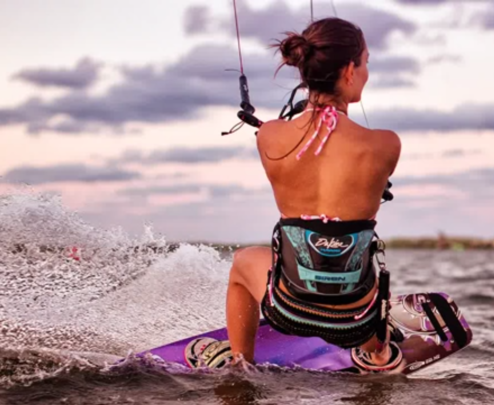 As the warm weather months draw near, many from around the country are already looking forward to exciting summer vacations at a variety of exotic locales. For many people, that search invariably leads to one of the most popular resort locations in Texas: South Padre Island. While college students may be familiar with the island for the warm welcome it provides to Spring Breakers every March, it is also a premiere family travel destination throughout the entire year. The area offers a wide range of enticing attractions and activities sure to pique any traveler's interest.
South Padre at a Glance
South Padre Island is a hotbed of tourist activity all contained on a small 30-mile long barrier island located along the coast of Texas. The town of South Padre Island lies along the southern part of the island and enjoys the type of subtropical climate prized by many vacation-goers. At the last Census, its population was recorded at 2,816 residents whose median household income is slightly above $41,000 a year.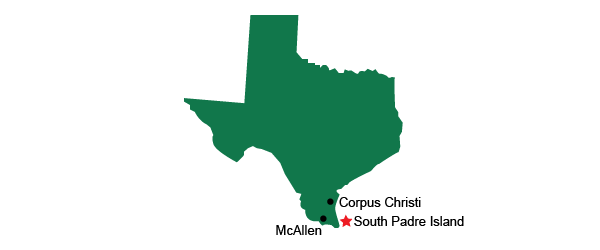 Some might wonder how such a small area could entice so many vacationers and winter snowbirds to come and spend time in this part of Texas. Suffice it to say, there is simply no shortage of exciting and interesting things to do on the island and within the resort community. From surfing to fishing and horseback riding, every day on South Padre Island can be an adventure. Here are just a few of the top activities available to residents and visitors alike:

Go Kiteboarding. At Air Padre Kiteboarding, you can learn to kiteboard – a watersport activity that combines the best elements of skateboarding with a wind-propelled kite that carries you effortlessly across the water. Also known as kitesurfing, this watersport can be quickly learned at Air Padre, empowering you to get out on the open water and enjoy all that this wind-driven water activity has to offer.

Try a cruise with Breakaway Cruises. This cruise outfit has received the award for Best Activities on South Padre Island for each of the last eight years, in no small measure due to the wide variety of different activities you can enjoy on their boats. They have cruises that focus on everything from simple tours or sightseeing to fishing and snorkeling outings – and even parasailing. These boat rides are considered by many to be among the best ways to experience this scenic part of the Lone Star State.

Watch the Dolphins. If you're traveling to the region, no adventure can be considered a real success unless you take time to watch the dolphins. The fact that certain groups of dolphins call south Texas home might be one of the best-kept secrets in the United States! The good news is that you can catch sight of these majestic creatures by taking the Original Dolphin Watch boat tour and enjoying the unique chance to watch them in their natural habitat.

Spend a day at Island Adventure Park. With zip-line adventures, horseback riding, beach parties, and even a petting barn for the children, this family-owned park provides forty acres of enjoyment for couples, families, and groups. Both children and adults alike will enjoy the various birds and animals in the Petting Barn and can have an opportunity to learn about nature by interacting one-on-one with a variety of donated and rescued creatures. For the adults, there's also a massage center where you can end a day of excitement with some good old-fashioned natural healing therapies.

Learn to build sandcastles! Yes, that might sound a little strange, but bear with us for a moment and all will be made clear. Sandcastles might seem to be the easiest things in the world to construct on the beach, but on South Padre Island they're more than the plastic shovel and bucket castles you remember from your childhood. There are several unique and creative places where true sand art masters can teach you how to truly express your inner artist and produce sand sculptures that are anything but childish. Just check out any of these three masters' websites to see what we mean!

Enjoy the fishing. There's a reason this island is the focal point for a number of fishing tournaments throughout the year: it offers something for everyone. Whether you're into pier fishing of the casual variety or adventurous enough to take sail in a fishing boat, there are few better places on earth to enjoy this ancient pastime.

If you have kids or grandkids, do not miss the Black Dragon – especially if you love pirates. This pirate-themed cruise is an interactive activity in which Captain Andy and his pirate crew take you and your family on the adventure of a lifetime. There's non-stop pirate lingo, and the crew will teach your family how to think and act like the seafaring brigands we all secretly wish we could be. Even better, the ship almost always provides opportunities for dolphin-gazing as well.
Be Careful Though…
Obviously, there's a lot going on in South Padre Island. Visitors to the island should be aware, however, that there are things to be cautious about as well. Because so much of the island is a true natural wonder, there are certain native risks that travelers should understand. Visitors should try to keep up with the surf advisory provided by the island's Flag Advisory System, and be alert to the presence of dangerous marine animals like the Portuguese man-of-war and jellyfish that wash up on the beach. In addition, the area has a crime rate that is significantly higher than the rest of the nation – so caution is always warranted when traveling alone or in unfamiliar locales.
For cautious vacationers who exercise care, however, the island is a true summer paradise that offers the full range of warm weather activities. As the summer months loom large on the calendar, and your family once again begins to make its all-important vacation plans, a trip to South Padre Island can be an ideal way to make the most of your time away from home.