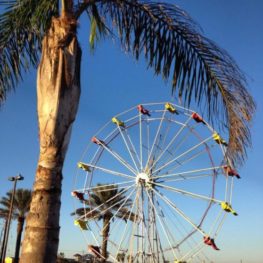 North Padre Island is best known to some in Texas and around the country as a premier fishing destination for serious anglers of all ages, but its allure extends far beyond such simple pleasures. Indeed, this barrier island getaway offers a full range of activities and attractions that draw visitors from around the country each and every year. If you're heading to the Texas coast and are looking for an ideal vacation location, you should consider the summer activities in North Padre Island.
Fun on the Beach
If you've never been to the beaches in the Gulf of Mexico, then you're definitely in for a treat. On North Padre Island, those beaches offer even more than just a relaxing day in the hot sand; they also provide an array of exciting activities that can make your stay in the area even more enticing. Have you ever ridden a horse across the sand? You can do that! Want to learn how to windsurf, or enjoy a kayaking adventure? We have that too. You can even drive on some of the island's beaches – though you should check the rules before doing so!
Explore the Padre Island National Seashore
No visit to the island is complete unless you've sampled the natural wonders of the seashore. Padre Island National Seashore is a National Park that contains 130,000 acres of some of the most beautiful beach, dune, and grassy terrain you'll see anywhere on Earth. It's a great spot to see young sea turtles, as they take their first tentative steps out into the sea. You can even participate in a bird-watching tour, or simply walk the Grasslands Nature Trail and soak in the surrounding scenery.
The Seashore's rangers are on hand to answer questions and provide interesting lessons about the region and its diverse ecosystem and wildlife. There's even a Junior Ranger exploration program for the young ones, where they can learn all they need to know about the wondrous natural environment they are experiencing. You should definitely add this to your list of must-see attractions.
Golfers Rejoice
Referred to by many of its members as the "St. Andrews" of the area, the Padre Isles Country Club offers a unique and challenging golfing experience that golfers simply can't help but love. Yes, the course has that typical flat link terrain so common for seaside areas, but its design and location make it one of the most interesting courses in the world. The breeze from the Gulf combines with lush natural grass and a host of lake obstacles to present the type of challenge that is so popular with serious and casual golfing enthusiasts alike. Private lessons can be found here as well, making it a great place for newcomers to the game to polish their skills.
Kitesurfing
Kitesurfing is a sporting activity that has its origins in the Hawaiian Islands, but the natural features of the North Padre Island area make it an ideal fit here. In fact, there is no shortage of kiteboarders who have moved to the area after seeing how perfect the Gulf winds are for their favorite activity! It's a rare summer day indeed when you can walk along the beaches and not see at least a few dedicated kitesurfers out in the water. There are a number of different options for learning the sport – a necessity due to its technical nature. A quick trip to Mustang Island and Port Aransas can provide some of the best kitesurfing you'll find in the area!
Hit the Restaurant and Bar Scene
Whether you want to sample from an impressive list of wines, try a little Sushi, or enjoy other exotic dishes from around the world, North Padre Island has a diverse collection of restaurants sure to meet your needs. From Mexican cuisine to Mediterranean delights, even a lengthy stay on the island will leave you struggling to sample everything the area has to offer. There's also plenty to do at night, as the island has a variety of bars and lounges where you can down a few drinks, get in a relaxing game of pool, sing with some old friends, or meet new ones.
Hotel and Inn Destinations
Of course, no vacation can be considered a true getaway without some place to lay down your head at night. North Padre Island offers a full range of accommodation options for travelers, ranging from well-known hotel and motel chains to more intimate condos and townhome rentals that couples and families can enjoy while they're in the area. Some locations offer breathtaking views of the Gulf of Mexico, while others provide visitors with a closer look at the amazing canals.
There are also a variety of campgrounds and recreational vehicle parks, including RV facilities on Mustang Island and Padre Island National Seashore. It is important to check for availability, of course, and to make sure that any advance bookings are for accommodations on the island rather than at Corpus Christi. Many visitors mistakenly book rooms in hotels on the mainland.
And More!
As incredible as these attractions and activities are, they are just a sampling of the excitement you can experience with a visit to North Padre Island. Shoppers will be thrilled by the outdoor markets and shops they can venture into, where they can find an eclectic array of local crafts, handmade treasures, and food items. There are plenty of storefront photo opportunities as well, providing your family the backdrops you need to create those memorable keepsake photographs you will treasure forever.
There are many destinations for holiday travelers this summer, both within Texas and across the United States. There are few, however, that offer the unique combination of majestic natural beauty and exciting activities you will find on North Padre Island. If you are looking for a real adventure this summer and want to experience a place unlike any other in the world, then a journey to this incredible barrier island can satisfy that vacation desire.