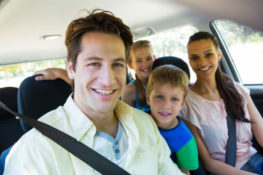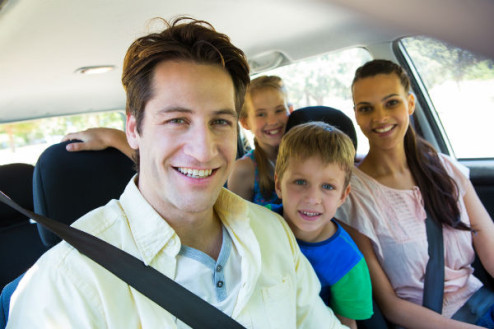 Many of us take to the highways during the summer months. The pleasure of seeing new places is fun and educational. South Texas has many interesting historical sites that can ignite the spark of interest in history that can last a lifetime. One thing to keep in mind is that staying safe should be your priority, no matter where you plan to travel. Below are important summer travel safety tips to help you can enjoy your travels and avoid risk.
Get your vehicle fully serviced before you hit the road.
It is well worth getting all safety systems fully checked by a qualified auto technician before you leave. The last thing you need are brakes that fail, a breakdown or other mechanical problem. Your tires must be properly inflated, and all lights working correctly. Now is the time to check every system thoroughly – before you hit the road.
Plot your route carefully.
Plan ahead and look over the various routes to your destination. Heavily traveled highways have a higher potential for traffic delays. Search county road information to see if you can avoid road construction zones.
Always program a GPS system before hitting the road.
Never adjust a GPS while behind the wheel. If you need to change your destination, pull over rather than attempting to do so if you are operating the vehicle.
Stop for meals.
Rather than eating behind the wheel, make a stop. Eating while driving is a distraction that could lead to an accident with tragic results. A 15-minute stop to eat your food is better than taking a risk with your family.
Always drive with sufficient sleep.
Drowsy driving is one of the most dangerous of all driving behaviors and can be worse than driving drunk. If you are tired, pull over and take a short nap, rather than attempting to continue. You could save a life – including your own.
Stay alert.
Many of the drivers out there sharing the road may not be as careful as you are, and defensive driving is more important than ever. Always be alert for other drivers –they could be dangerous to you and your family.
Maintain a safe distance.
Tailgating is never safe. You need adequate distance to come to a stop. If you see a driver who appears to be taking risks or driving dangerously, get out of the way. Pull over and let that driver pass.
If you are involved in a traffic accident during the summer months, contact Herrman & Herrman, P.L.L.C., in Corpus Christi or McAllen, TX. We are ready to help you sort out the legal issues surrounding compensation for any injuries you or loved ones may have suffered. Call now for help from a premier South Texas personal injury law firm.