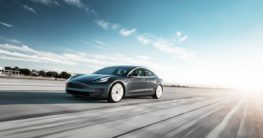 Self-driving cars are more than luxuries for drivers because these futuristic features are designed to give lots of comfort while on a long-distance drive. Advertising freedom and the fun of sitting behind the wheel without getting too involved in the driving. All you need to do is turn the wheel in a different direction and Tesla has taken a huge move with promises of "better than the average driver" kind of autopilot. But on the contrary, there has been an alarm with the increasing fatality of car crashes as a result of tesla autopilot features in cars.
As scary as this looks it is still important to know them. Below is a quick overview of the crash occurrences so far in 2020.
A 38-year-old Apple software engineer with the name Walter Huang was killed in Tesla autopilot crash around Silicon Valley. Though investigations later discovered that the engineer and game developer was playing a video game while the car was in motion. This, of course, raises a concern that drivers should be vigilante irrespective of the autopilot function of the car.
 In California, a Tesla Model S sedan drifted off a freeway in Gardena at a great speed and rammed into a Honda Civic, leading into the death of two people.
What happens to be a day of misery in the country had Tesla model 3 running into a stationary firetruck in Indiana resulting in the death of the driver. This happened on the same day with the California crash, too many deaths for a day, you will think.
But tragedy struck again in Ohio when a driver with the name Samuel Marino skidded off the southeast of Tony Blair road in his 2019 gray colored Tesla Model 3 and ended dead on a tree.
And Pleasanton, California again grieves over the death of a driver who appeared to have lost control of his Tesla S model and ran into traffic signage, resulting in a car explosion that claimed his life.
But the worst of its kind is the heart-wrenching death of a dad Mike Cochlin and his two sons Liam and Quinn while traveling up north. The event occurred as he was approaching the south of Kamloops, apparently lost control of his Tesla, and drove over a cliff.
Recently on the 2nd of April, a road in Taiwan also recorded an unfortunate headline of a Tesla Model 3 rolling over a road and bursting into flames, killing the driver instantly.
This has led to many, thinking that the need for exotic features in cars remains a lauded achievement, but unfortunately, these sad tales are heard. Notwithstanding, The National Transport and Safety Board (NTSB) are constantly undertaking investigations to ascertain the true causes of these numerous crashes.