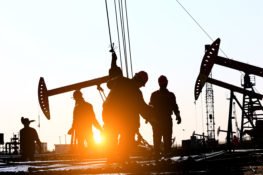 Manual labor can be dangerous and sometimes even deadly. In Texas, oil and gas drilling is life. It is one of the more common and most compensated jobs that someone can do. With that high paying job come risks. Oil field work injuries are more prone to occur. Accidents are common and sometimes those accidents turn into disasters. We all remember the BP offshore catastrophe in 2010. So how common are workplace accidents at oil and gas drilling sites? What is done to prevent this? And what do you do if you or a loved one is involved in a workplace accident?
Common Causes of Workplace Injuries
First, we will tackle what causes the injuries to employees at a worksite. Because people are working with heavy machinery and highly explosive chemicals and gases, employers attempt to implement extensive training to minimize these accidents. But most of the time, injuries happen due to the negligent actions or mistakes made by other people at the job site. While it is almost impossible to prevent all accidents, the ones you can try to stop are the careless and/or reckless actions by employers and other co-workers. According to an article by Fuelfix, 80% of offshore accidents are preventable as they occur due to human error. "Four of every five major offshore accidents are caused by human errors, highlighting the need to make safety the backbone of any offshore company's corporate culture, an Anadarko Petroleum executive said Monday.
"You can't fix stupid," said Jim Raney, director of engineering and technology at Anadarko. "What's the answer? A culture of safety. It has to be through leadership and supported through procedures — a safety management system."
What You Should Do If You Are Injured On The Job?
If you are hurt at work, what should you do? The answer depends on several factors but the first thing you must do is report the accident to your supervisor. You want to make sure the event is well documented. This may be difficult sometimes as some employees do not want to be seen as "complaining". However, if you are seriously hurt, reporting the event is the only way that any help will be offered to you.
Sometimes your accident may not be caused by your employer but instead by a third party. For instance, perhaps you are hurt by another company while you're working. While you would still file a claim with your employer, your rights may be different. The laws vary with what you can do whether it just be a workers compensation issue or if a third party is at fault.