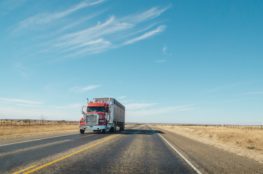 Semi-trucks are among the largest vehicles on the road in Texas and the rest of the world. While these trucks are vital for the logistics and shipping of companies everywhere, they are also rather dangerous on the road if you do not know how to drive in a way that prevents semi-truck accidents. If you live in Texas and drive on highways a fair amount, here's what you should know about semi-truck accidents.
Semi-Truck Accidents in Texas Statistics
In Texas, deaths attributed to semi-truck and big rig accidents have risen 52 percent since 2009. This could be because Texas is an oil-rich state, and large trucks are required to drill into the earth and move the oil across the country. Additionally, Texas is home to some of the most dangerous highways, and in 2018 there were more than 660 fatal crashes in the state that involved semi-trucks and other big trucks.
What Causes Semi-Truck Accidents?
One reason for semi-truck accidents is the nature of truck driving as a job. Truck drivers are often encouraged to work long hours, causing exhausted or distracted driving, which is very dangerous. Another cause for semi-truck accidents is other drivers being unaware of semi-truck blind spots and getting too close to these large vehicles. Alcohol and drug use also account for several truck-involved accidents, as do texting and driving.
How Can You Prevent Semi-Truck Accidents?
When it comes to semi-truck accidents and car accidents in general, you can reduce your risk by practicing good "driving hygiene." This includes limiting distractions, not texting and driving, ensuring that you do not ingest drugs or alcohol before driving, and ensuring your vehicle is equipped with working safety features. You can also prevent semi-truck accidents by familiarizing yourself with big rig blind spots and how to avoid them. In general, you should also keep a safe distance from semi-trucks and other large vehicles to ensure there is a buffer between your car and them.
Contact Herrman & Herrman P.L.L.C. at 361.882.4357
Our firm is equipped with over 100 years of combined experience handling personal injury cases across Texas. Our outstanding record of favorable settlements and verdicts includes over 20,000 successfully resolved cases. Once we take on a case, we are relentless, and you can rely on us to pursue full compensation for you.
You can trust our attorneys to be compassionate and professional.
We will fight hard to obtain a fair settlement for you.
Our firm represents the injured and families who have lost a loved one due to others' negligent acts.
We serve as counsel in a range of injury cases – including car, truck, motorcycle, bicycle, pedestrian accidents, premises liability cases, product liability cases, and medical malpractice claims.
We have the ability to dispatch the Herrman & Herrman Accident Investigative Team to the crash scene to start an investigation and preserve critical evidence.