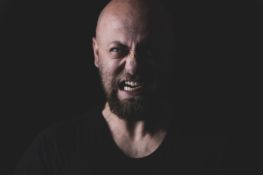 Road rage happens to a lot of us, whether we like to admit it or not. Unfortunately, road rage can lead to us being a bit more aggressive in our driving style, which could also lead to taking risks and therefore causing or being involved in auto accidents. If you want to cut down on your road rage so you can be a safer and calmer driver, here are the top five tips to help prevent road rage while you're driving.
If you feel road rage creeping in, take deep breaths.
Sometimes, it's unavoidable to feel a bit of road rage. However, you do not have to let it overcome you and cause problems for yourself and others. If you feel the negativity creeping in, make sure to take deep, meditative breaths to allow yourself to calm down.
Avoid other aggressive drivers.
If you see someone else driving aggressively, taking risks, or speeding, you should avoid them. Their aggressive energy can be contagious and cause problems.
Only use your horn when it's truly needed.
It's tempting to honk at someone out of irritation if they cut you off or run a stop sign, but that can only make matters worse. Make sure you only use your horn when it's truly needed, like if you're alerting someone to a threat on the road.
Keep your hands to yourself.
Even if you're feeling agitated, make sure you do not provoke other drivers on the road. They may have cut you off, but you should still only use hand signals as needed: like when another driver allows you to merge into their lane. Flipping the bird is never necessary, on or off the road.
Leave with enough time.
One of the top reasons that people get road rage is because they are running late and are upset when they get caught up in traffic. You can prevent this type of rushing road rage by leaving your house with plenty of time to get to your destination. You will speed less and have a calmer demeanor on the road.
Contact Herrman & Herrman P.L.L.C. at 361.882.4357
Our firm is equipped with over 100 years of combined experience handling personal injury cases across Texas. Our outstanding record of favorable settlements and verdicts includes over 20,000 successfully resolved cases. Once we take on a case, we are relentless and you can rely on us to pursue full compensation for you.
You can trust our attorneys to be compassionate and professional.
We will fight hard to obtain a fair settlement for you.
Our firm represents the injured and families who have lost a loved one due to the negligent acts of others.
We serve as counsel in a range of injury cases – including car, truck, motorcycle, bicycle, and pedestrian accidents, premises liability cases, product liability cases, and medical malpractice claims.
We have the ability to dispatch the Herrman & Herrman Accident Investigative Team to the crash scene to start an investigation and preserve critical evidence.