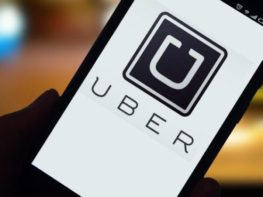 In recent years, real-time ridesharing has become a popular way for many city dwellers to get from one place to another by paying ride-sourcing drivers to transport them in much the same way they would outsource to a taxi service. Unlike most taxi services, however, these services involve private drivers using their own vehicles. The entire process is made possible through the use of modern technology like GPS navigation, social networks, and smartphones, and company networks that use algorithmic solutions to match drivers to passengers.
As might be expected, the traditional taxi industry has been generally hostile to ridesharing companies like Uber, since the new networking service is seen as a major threat to taxi service viability in many areas of the world. Some critics also cite concerns such as a lack of regulation and licensure, poor training, and questionable insurance coverage as reasons to view the new services with suspicion. In some areas of the world – most notably, European cities like Berlin – Uber has been completely banned. Safety is often cited as a major cause for concern for this skepticism, and that raises an important question: just how safe are you with your Uber driver?
Uber at a Glance

It is important to understand just how popular Uber has become in the areas it services. As 2015 drew to a close, the company announced that it had reached the 1 billion ride mark. The one-billionth ride was provided on December 24, 2015 and transported a driver in London from London Fields to Hoxton. The milestone-setting passenger was treated to a year's worth of free Uber rides in celebration, and the company also made a donation to one of the local area non-profits.
While that is truly a feel-good story for Uber and technology fans everywhere, it is also just one part of a larger story of success for the company. Uber has been growing tremendously over the last year and a half.
Uber Facts
As of September 2015, Uber reportedly had roughly 327,000 individual drivers actively offering rides across the nation. It's important to note that this number is defined in terms of drivers who provide at least four rides during each month.
Because that number represented a doubling of the 160,000 drivers reportedly in action at the end of 2014, more than half of all Uber drivers on the road today have been providing these rides for less than two years.
Almost one-fifth of all ridesharing drivers had been driving for less than two months.
Uber has expanded to more than 400 cities in 70 countries and offers more than 1 million rides each day to its customers around the world.
More than 8 million users relied on the Uber app by the end of 2014, and when the company turned over customer information in response to regulatory requests a few months ago, those records included details for roughly twelve million Uber.
But How Safe is an Uber Ride?

As appealing as it all sounds, there are also reasons for skepticism. In the first place, Uber goes to great lengths to separate itself from the appearance of being any sort of organized transportation service. As part of that effort, the company's own terms of use specifically try to protect the company from any liability related to injury or other harm suffered by those who use its services:
"Uber does not guarantee the quality, suitability, safety, or ability of third-party providers. You agree that the entire risk arising out of your use of the services, and any service or good requested in connection therewith, remains solely with you, to the maximum extent permitted under applicable law." – Uber Terms of Service
Moreover, even on the company's dedicated safety page on its website, there are little more than platitudes offered to those who would use the service. While the company does make an effort to remind users that it avoids discrimination based on factors like race and gender, it offers few assurances about its commitment to ensuring that customers are not exposed to potentially dangerous drivers who might place their safety at risk.
Such assurances would almost certainly be welcomed by a public that may have reason to question the safety of these largely unregulated services. There have been numerous instances in recent years in which passengers have had the misfortune of being paired with drivers whose intentions and actions were anything but safe for those riding in their vehicles.
Follow These UBER Safety Tips in 2020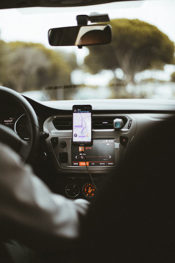 The rise of Uber means transportation is now easier than ever before. Guaranteeing its users comfortable and affordable rides at the go, anytime. But for all the good rendered, there's the ever prevailing issue of security. While the company goes to extreme lengths to ensure your safety, there's only so much they can do and it's advisable you take personal measures as well.
What can I do to be safe on an UBER?
To assist you, we listed out a few safe practices you can follow:
Book indoor – Avoid waiting for your ride in the open. If you do find yourself outside the comfort of your home, you should enjoy a nice cup of coffee or find a safe place to wait.
Conduct a thorough check – So your ride arrived before you finished your coffee, you don't have to rush in. To guarantee your safety, the app holds all the necessary vehicle and driver information such as car model, plate, driver name, and pictures, etc. Ensure all this info match what you have right in front of you. To go the extra mile, you can request the driver confirms your name as it shows he or she also follows due process.
Maintain space – If you happen to be riding alone, it's best you have good space between you and the driver. Seating at the back is a good option as it ensures a safe and easy exit when necessary.
Keep loved ones in the know – The app has a Share trip status feature which enables you to share all information regarding your trip. These include the location, vehicle license number, driver name, and photo. And you should share these with a member of your family or friends. This helps them keep track of your trip if need be.
Trust your gut – If at any point in your journey, you feel uncomfortable, be sure to end your ride. For extra measure, the app has an in-built emergency button connecting you straight to 911. The app also gives your location in real-time and the details of your trip which you can provide to the dispatcher.
Be polite – Many riders get carried away, disregarding the driver. You must avoid this by showing respect to the driver and other passengers if present, this is an important part of Uber's guidelines. It also ensures a peaceful ride.
So you've gotten to your destination and you're happily walking off into the sunset. You should take a minute to give your feedback on the ride. Your rating and feedback ensure that more measures are put in place to guarantee you a better experience in your next ride.
Uber Crimes

For example, a driver in San Francisco struck one of his passengers in the head with a hammer in 2014. Another incident that year saw police arrest an Uber driver for allegedly engaging in a sexual assault of his female passenger. In early 2014, an Uber driver was arrested after being suspected of hitting a woman and her two young children with his car in Union City, California while they were walking across a crosswalk. The woman and her four-year-old son were injured. The six-year-old daughter was killed in the incident.
One problem many analysts have encountered in trying to determine the safety records of these ridesharing platforms, as well as the safety records of traditional taxi companies, is the way in which crimes like rape are tracked by law enforcement in different jurisdictions. Many of the nation's police departments have relatively ineffective systems in place for effectively tracking where sexual assaults and similar crimes occur. That can make it difficult for outside researchers to determine just how safe Uber passengers really are from crime-related dangers.
The Inherent Risk

One thing should be obvious: riders are at risk whenever they climb into any vehicle with a stranger. The important thing is to keep things in perspective. While there have been accidents related to vehicles driven by Uber operators, and even some crimes committed by those individuals, the same can be said for Lyft and most taxi companies in the world.
Despite background checks and other failsafe efforts, neither Uber nor any other ridesharing or taxi service in the world can ever completely guarantee passenger safety. That places the onus on riders to remain vigilant about their own safety, avoid traveling on their own, and report any behavior that seems suspicious or out of the ordinary to Uber or relevant law enforcement officials.