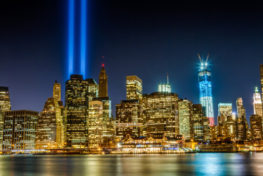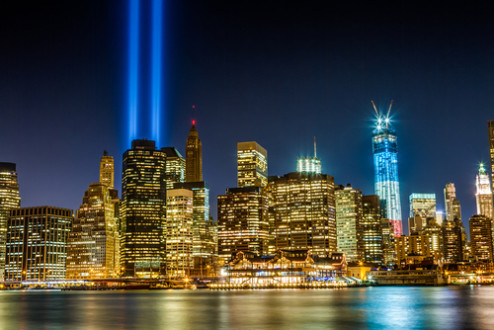 We are approaching the 14th anniversary of September 11, a date that has been officially designated by Congress as a National Day of Service and Remembrance. We remember it as a day when ordinary Americans acted heroically and sacrificed themselves to help protect others. It is their spirit of selfless giving that resonates in many volunteer community activities on our National Day of Service.
A recent news release reminded us of the great need for and support of volunteer work in the communities of the Rio Grande Valley and the Coastal Bend in Texas that we call home.
The Corporation for National and Community Service (CNCS) and the OneStar Foundation announced the award of $13.8 million in federal grants to support thousands of volunteers across Texas with 26 AmeriCorps organizations. This money from will be matched by an additional $28.7 million in local resources.
While any kind of service to others is welcome as part of your 9/11 observance, the sponsoring Corporation for National and Community Service, which oversees AmeriCorps, Senior Corps, and other programs, encourages initiatives connected to ongoing opportunities to serve throughout the year and create a lasting impact.
The Bureau for Labor Statistics says slightly more than a quarter of Americans volunteer for an organization at least once a year. Texas is one of the country's leading states for volunteering, with Texans providing 586 million hours of volunteer work valued at more than $13 billion in 2013, the latest count available.
Like many people, you might like the idea of community service, but not know how to find an organization or need that fits the time that you are able to give. AmeriCorps Texas is one place to start.
More than 23,000 people at 2,500 locations throughout Texas work with such national service programs as AmeriCorps state and national, VISTA (Volunteers In Service To America) or NCCC (National Civilian Community Corps) to fill needs in their communities. AmeriCorps Texas also reaches out to people with disabilities who want to serve.
If you still aren't sure, the AmeriCorps Fit Finder can help you develop a profile and suggest opportunities for you.
In the Rio Grande Valley, for example, AmeriCorps' Teach for America program has provided support for schools and thousands of school children in McAllen, Mission, La Joya, Edcouch, Brownsville and more communities since 1991. It has grown from 30 volunteers in its first year to 180 today who are helping students get ready to move ahead academically and be successful in college.
The Boys and Girls Club of the Austin Area, which also serves Edinburg and Pharr in Hidalgo County, also provides opportunities to volunteer and become a teacher, mentor, coach or friend to a young man or young woman who would benefit from just a few hours a week. Organizations can volunteer to work with club members on a project or one-day basis.
If you are a leader in an organization that would like to get involved in the community, check out the Texas Connector. Like other AmeriCorps programs in Texas, it is funded by the OneStar Foundation, and it is set up to combine GPS map data, socioeconomic and demographic information and existing institutions and programs to show where and what the local community needs are.
Working with an AmeriCorps program is just one approach to volunteering. Any organization that helps people could probably use your help. For example, state hospitals run by the Texas Department of Health Services, including the Rio Grande State Center in Harlingen, need volunteers for many activities.
We hope you'll take some time to think about how you can join in if you're not doing so already.
For over two decades, Herrman & Herrman has assisted injury victims in the communities of the Rio Grande Valley and across South Texas. We are committed to making our communities safer places to live and raise families. We recognize the value of community volunteerism and are involved in the communities that we serve. On the National Day of Community Service, we salute community volunteers.