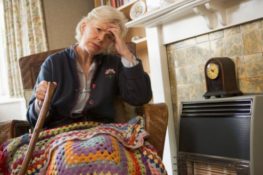 In recent years, the media has paid an increasing amount of attention to the issue of traumatic brain injuries (TBI) in America. Though TBI can be caused by work-related accidents, motor vehicle accidents, and other unexpected circumstances, the media has placed most of its attention on TBI sustained during athletic practice and competition. It will therefore likely surprise readers to learn that the number one cause of TBI is slip and fall accidents.
A vulnerable population within American society is most at risk for head injuries caused by fall-related accidents. According to the director of the National Center for Injury Prevention and Control at the Centers for Disease Control and Prevention (CDC), "Adults ages 75 and older have the highest rates of TBI-related hospitalizations and death, and they tend to recover more slowly or die more often from these injuries than do younger people." More than three out of every five fall-related traumatic brain injuries occur in elderly people who are at least 65 years of age.
The rate of fall-related head injuries among the elderly population is a cause for sincere concern. Though parents are understandably rushing to protect young athletes from these kinds of injuries, caretakers and loved ones of elderly persons should similarly be treating the issue of TBI prevention seriously and urgently.
If your elderly loved one lives in a nursing or assisted living facility, please make sure that the facility is following the fall prevention protocol. If your loved one lives at home, please research ways to prevent him or her from falling. If your loved one has fallen and sustained a TBI as a result due to the negligence of another, please contact an experienced personal injury attorney who can help you navigate your legal options. Our experienced attorneys are here to for you. Call 361-882-4357 to schedule your free consultation today!