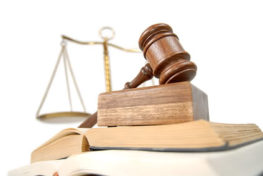 Dealing with an auto insurance company can be a stressful and time-consuming process. Too often, people who attempt to make claims without any representation are taken advantage of, starting as soon as the first phone call is made to the insurance company. When that call is made, and the insurance company knows a caller does not have a lawyer, they will attempt to take advantage of the caller. They do so by offering low ball offers or asking for a recorded statement when the caller is most vulnerable, which is immediately after a collision.
There are many benefits to hiring a lawyer to represent you after an injury, some of which are listed below:
An attorney has legal knowledge of insurance law.
An attorney can help organize so you can quickly get back on your feet.
An attorney can help secure the best amount for your vehicle if you were injured in a motor vehicle collision.
An attorney will make sure the proper paperwork is sent so your claim is set up properly.
Because an attorney can file a lawsuit, an insurance company will take your claim more seriously.
An experienced lawyer knows what an insurance company looks for when determining what to offer a claimant. By retaining an attorney, a  claimant will have the best chance of maximizing their settlement.
It is important to speak to an attorney about your legal rights if you are ever injured due to another person's negligence. Contact Herrman & Herrman, P.L.L.C., located at 1201 Third St., Corpus Christi, Texas 78404 or our office in McAllen, Texas at 801 E. Fern Ave. 78501. If you have any questions about a potential claim or would like to sit down for a consultation and discuss your issue please feel free to give us a call at 361-882-HELP for our Corpus Christi office, or at 956-630-9797 for our McAllen office.