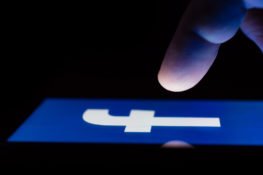 A Russian internet company with apparent links to the Kremlin was allowed by Facebook an extension to collect data even after a policy change was supposed to stop that from occurring.
Mail.RU Group, according to Facebook, is being looked at. Senator Mark Warren said Facebook's relationship with Mail.RU deserved further scrutiny, to say the least.
Facebook apparently had very few controls in place to control collection and use of user data by third parties. As a result, the largest technology company in Russia with executives that have very close public ties to Putin had apps in Facebook collecting this user data.
Zuckerberg's Testimony
It is still not known what was gathered and done with this information but of course, all eyes go to the election and Mark Zuckerberg's testimony.
Prior to 2015, users interacted with apps built by third-party developers on Facebook and could not only receive data about that user but about their friends and personal information like name, gender, birthdate, location, photos and what they liked.
In 2014 Facebook announced changes to this policy by May 2015 restricting access to this sort of information but Facebook just two weeks ago admitted that 1 company, including the one with heavy ties to Russia and Putin, was granted that extension. This came in the written answers provided by Facebook to the House Energy and Commerce Committee.
Needless to say more and more eyebrows have begun to be raised as to what was gathered and by whom and what was used and possibly sold and what result it may or may not have had on the election with Russia as well as the Donald Trump links littered throughout the background of these companies being found to have had accessed this information through Facebook.
Mark Zuckerburg coming out with his statement shortly after the news broke in March has done little to calm the fears of the users and public as to what information is being used and gathered and for what purpose.
Changes to Online Privacy for the Future
In the future it is very likely there will be better rules and laws and regulations in place to protect online privacy and well as the information on the way it can and cannot be gathered and for what purpose.
The law is still new in this area relatively and is developing at a much slower rate then it needs to. Hopefully, these kinds of revelations cause and prompt the change needed. Unfortunately, much damage has been done already and it may get worse before it gets better. This story, as well as others, are bound to come out.