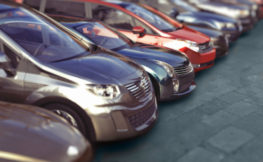 Texans love their pickup trucks. The top-selling vehicle in Texas is the Ford F-150. In fact, the top three selling vehicles in Texas are all pickup trucks! If you have ever had a pickup, you understand how handy they are and why they are so popular.
Top Selling Vehicles in Texas
| | | |
| --- | --- | --- |
| Rank | Model | FY2013 |
| 1. | Ford F-150 | 96,663 |
| 2. | Chevrolet Silverado | 78,047 |
| 3. | Dodge Ram pickup | 67,378 |
| 4. | Toyota Camry | 36,953 |
| 5. | Ford F-250 Super Duty | 33,305 |
Source: JATO
If you are involved in a crash in your F-150, the Sync technology in the 2015 model F-150 can use your cell phone to summon help even if you are unable to do so. Other standard safety features include stability control, trailer sway control and front seat side impact airbags.
The Toyota Camry is the top-selling automobile in Texas. The 2015 Camry has a number of optional advanced safety features including blind spot monitoring, rear cross traffic alert, pre-collision warning system and lane departure alert.
Manufacturers of cars and pickups have been improving vehicle designs and adding innovative safety technology as standard or optional features to newer model vehicles. Some features such as anti lock brakes and stability control have been around for some years. These and other innovations have helped significantly reduce the risk of injuries and fatalities in the last decade, according to the Insurance Institute for Highway Safety.
For example, electronic stability control is a computerized braking system that helps a driver keep control of a vehicle when rounding tight curves or making sudden steering maneuvers. It is designed to prevent vehicle rollovers and is projected to prevent 4,200 to 5,500 traffic deaths a year.
The head of automotive testing for Consumer Reports declared electronic stability control the most important innovation in automotive safety since the seat belt. Yet, many people are unfamiliar with it. It became a required safety feature on cars and pickups, starting with the 2012 model year.
Keep in mind that many auto safety features that are standard equipment such as anti-lock brakes and airbags —even seat belts—were once cutting-edge technology. And many of the safety features that are optional today will be standard on every vehicle eventually.
Need for Greater Understanding of New Safety Features
According to a 2015 survey by the University of Iowa traffic researchers, a majority of drivers are unclear about how many new auto safety features work. The survey indicated that 40 percent of the 2,000 adult drivers surveyed said they had encountered a situation in which their vehicle behaved in an unexpected manner. To help improve public understanding of car safety features, the researchers in partnership with the National Safety Council created an informative website, mycardoeswhat.org.
Here's a little quiz. Are you familiar with these seven advanced safety features? If not, you're like most Americans. You can click on each link to learn more about the safety feature and how it works.
It's a good idea to take the time to read your vehicle owner's manual and familiarize yourself with the safety features on your vehicle and how they work.
The car accident attorneys of Herrman and Herrman, based in Corpus Christi, are committed to making the communities of Rio Grande Valley and South Texas safer places to live, work and raise families. If you have been injured in a traffic accident caused by another driver, let us review the details of the accident and explain your legal options for obtaining compensation. There is no charge for the initial consultation.