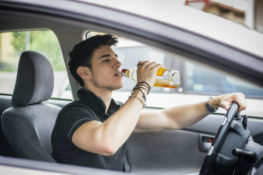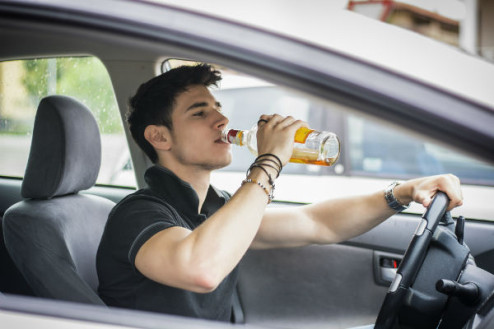 The Labor Day holiday weekend is a time for people to take one last trip before the school year gets into full swing or have one last summer cookout before fall arrives.
Unfortunately, too many people use the holiday as an excuse to drink too much. People who overindulge are more likely to drive while intoxicated, causing injuries or even killing someone in a drunk-driving crash. Alcohol-related accidents are a serious problem in Texas.
To crack down on dangerous driving behavior, the Texas Department of Public Safety will be increasing patrols through Labor Day weekend. Through road checks and stepped up enforcement during times when alcohol-related accidents are most frequent, DPS troopers will be working to get drunk drivers off the road.
Shocking Statistic about Traffic Accidents in Texas
Did you know that a driver operating under the influence causes a traffic accident about every 20 minutes in the state, according to the Texas Department of Transportation.
Alcohol-impaired crashes claimed 1,337 lives in Texas in 2013, more than a third of the 3,382 traffic deaths reported statewide, according to the (NHTSA).
The state of Texas recorded 28 fatalities on Labor Day weekend in 2014. Twenty-two of those traffic deaths occurred in accidents involving alcohol.
For the last decade, the number of alcohol-related driving fatalities is relatively unchanged across the state, averaging about 1,300 a year during that time.
Goal: No Fatalities
The Drive Sober or Get Pulled Over campaign is setting a goal of eliminating fatalities. That means saving drunk drivers from their own destructive habits to protect all of us.
In nearly half the fatal accidents during Labor Day weekend 2013, at least one of the drivers involved had alcohol in their bloodstream.
Drunk driving is more likely to take place at night, and Labor Day weekend 2013 statistics support that finding. Half of the deadly crashes at night involved drunk drivers compared to only 14 percent in the daytime.
Men are the most likely culprits in drunk-driving deaths, 23 percent in 2013 compared to 15 for females.
From 2009 through 2013, 8 percent of the drunk drivers involved in fatal crashes had at least one previous DUI conviction.
Before you drink and drive, consider the cost. Do you have an extra $17,000? That is about what a DWI arrest and conviction will cost you in towing and impoundment costs, court and probation fees, fees to regain your license, higher insurance premiums, and attorney fees.
Nationwide in 2013, 45 percent of the drivers between 18 and 34 killed in crashes over Labor Day weekend involved a drunk driver with BAC .08 or greater.
Take Precautions
If you're planning to have a Labor Day party this year, take precautions to avoid letting anyone drink too much.
If you serve alcohol, don't allow it to be the focal point of the event. Serve snacks early in the get-together and then a full meal, enabling people to have something in their stomach to absorb the alcohol.
Hold plenty of outdoor activities to keep people active, such as volleyball and croquet.
Provide plenty of water and soft drinks so people have choices other than alcohol.
Do not let people drive home drunk. Remember, drunk-driving wrecks are preventable.
If someone drinks too much, don't let them leave. Either have someone take them home, call a cab or let them sleep it off.
The free SaferRide mobile app (available through the iTunes store and Google Play) enables users to summon a taxi or call a friend for a lift home. The app also helps users identify their location so they can be picked up.
If you or a loved one has been injured by a drunk driver in South Texas, contact an accident attorney experienced in handling alcohol-related crashes. You'll need someone to help you file a claim and guide you through the legal system to ensure you receive the full compensation you deserve.