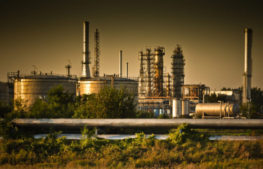 Extracting oil and natural gas from the earth can be a dangerous process. Blasting, heavy machinery, noxious chemicals, fumes that are explosive or poisonous; all these threats and more face anyone who is close to a drilling operation or refinery.
The nature of the work makes safety absolutely essential in the oil and gas industry. It is up to mining companies to keep oil fields and refineries safe for their workers, third-party contractors, and the general public.
But who ensures that oil and gas companies are meeting the mark in terms of safety? True, government regulators, the EPA, and state authorities, conduct safety inspections and promulgate safety requirements within the bounds of their authority. However, government resources are limited, and it is impossible for the state to keep a watchful eye on every oil and gas operation.
Often, it falls to other stakeholders to keep oil and gas companies accountable. This means the people who are injured by oil company oversights may be the only ones who can curb dangerous practices: by putting a dent in the bottom line for oil executives, injured parties also guarantee themselves the resources needed to get their lives back on track.
Lawsuits for individual injuries are commonplace, effective and do their part to help maintain the safety of oilfields and refineries. But, in a new trend, mass lawsuits (sometimes called "class action lawsuits") are becoming increasingly popular vehicles for change.
In a class action lawsuit, multiple parties who have been harmed band together in a single legal suit. This format makes it possible for people who have suffered less severe injuries (for instance, having allergic reactions a few times a year from oilfield fumes) to collect monetary damages when an individual lawsuit may not be worth their time and effort. Even if the ultimate compensation awarded is relatively modest – say, between $500 and $10,000 per class member – multiply that by the hundreds or thousands taking part in the mass lawsuit, and oil companies are forced to take notice.
In one lawsuit, a group of Texans sued BP over a month-long flaring of flammable vapors at a refinery in Texas City that allegedly affected air quality standards and impacted residents' health. The flaring was caused by equipment malfunction.
The BP refinery in Texas City was on an EPA "watch list," but the teeth of the consumer lawsuit may be what finally serves to improve safety where government regulations failed. Whether through an individual lawsuit or large scale class action case, wins for safety in the oil and gas industry are commonly spurred by no more than determined injury victims who have been helped along by skilled personal injury attorneys.
If you have been injured by the negligence of another, please contact the office of Herrman & Herrman to speak with an experienced attorney. Call 361-882-4357 to schedule a free consultation today!