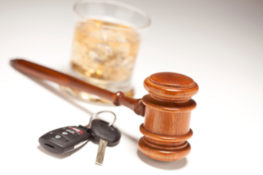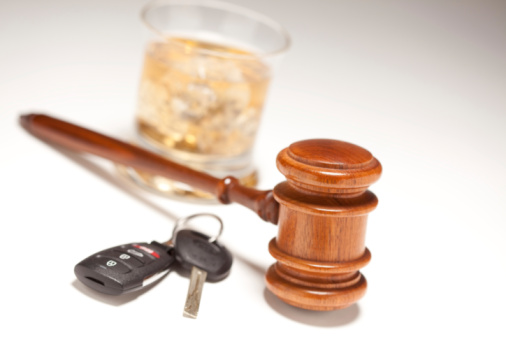 With millions of automobile accidents throughout the United States each year, traffic safety is a concern that has been given increasing attention over the last several decades. One area of major concern continues to be the high rate of incidents involving people who drink and drive. Over the last few years, however, the National Highway Traffic Safety Administration (NHTSA) has been working to develop a technology called DADSS that may help to prevent DUIs and DWIs.
An Epidemic of Impaired Driving
Many laws and regulations have been passed in recent decades, covering everything from safety equipment to driver behaviors – all in an attempt to decrease the number of collisions, injuries, and deaths. In spite of those efforts, progress has been slow and erratic, especially when it comes to the risks caused by drivers who operate their vehicles while under the influence of alcohol. A look at the numbers shows just how enormous the problem really is:
Throughout the United States, about 30 people a day die as a result of some type of alcohol-related vehicular accident. That's more than one person an hour whose life is tragically cut short by irresponsible drivers.
In 2013 alone, there were 10,076 accident deaths attributed to alcohol impairment – almost one-third of all deaths on America's roads and highways.
Of that number, 200 of the victims were children. That's about 17% of all minors who lost their lives in traffic accidents that year.
Crashes involving alcohol result in billions of dollars in damages each and every year.
Of equal concern is the sheer number of drivers who admit to engaging in this risky, life-threatening behavior. In a survey for 2012, a total of 29 million drivers admitted that they had personally gotten behind the wheel of their automobile while in some state of intoxication. If history is any guide, most had done so more than once. After all, there were an estimated 112 million separate instances of impaired driving in 2010. 81% of those drivers were male.
No One is Safe!
There has been intermittent progress, with the 2013 numbers a noteworthy decrease from the results of 2010. That year saw 13,365 people die due to alcohol impairment on the road. The statistics from 2010 reveal something else, however: it is not just those within the crashing vehicles who are at risk. Impaired driving endangers even pedestrians and bicyclists. For example, more than 47% of all pedestrian deaths five years ago were caused by drivers who were operating under the influence of alcohol. Impaired driving was similarly responsible for 33.8% of cycling deaths.
Texas too has seen its share of alcohol-related traffic tragedies. In 2014, 3.79% of all DUI-related accidents resulted in fatalities. Another 6.98% of those accidents resulted in one or more victims suffering some sort of incapacitating injury, while non-incapacitating injuries occurred in 16.98% of DUI crashes. Those statistics from the Texas Department of Transportation reflect the sad fact that impaired driving significantly increases the risk of both injury and fatality whenever a crash occurs.
Enter the NHTSA Solution: DADSS
Beginning in 2010, there was a push for funding that would focus on technological solutions to the nation's impaired driving crisis. The idea was to develop systems that could prevent drunk driving from occurring, rather than simply relying on law enforcement to catch some small percentage of offenders. Senator Charles Schumer proposed legislation that was dubbed the ROAD SAFE Act (Research of Alcohol Detection Systems for Stopping Alcohol-related Fatalities Everywhere) and included $12 million in annual funding for the NHTSA's Driver Alcohol Detection System for Safety (DADSS) project.
That project was to focus on the development of technology that could prevent drivers from operating motor vehicles while under the influence of alcohol and had an initial ready-for-testing target date of 2013. The proposed technological solution was inspired by the success of manual interlock devices that were already being used at the time.
How DADSS Works
The DADSS system is designed to improve upon the old manual interlock devices, and compensate for their most glaring weakness: the ability of drivers to simply access another vehicle. Since the federally-funded development of the DADSS is premised upon the hope that the technology could eventually make its way into every car and truck, it could conceivably prevent any intoxicated person from driving.
DADSS technology offers a range of sensor features that leverage cutting edge technology to create a more foolproof system to bar impaired drivers from starting their vehicles. Those sensors provide the ability to assess blood alcohol content for anyone touching a vehicle's steering wheel or ignition button. There are also sensors that monitor eye movements, breath, and other signs that indicate impairment. When those sensors detect an unacceptable blood alcohol level, the vehicle is unable to start.
Not Mandatory – But it Could Still be Popular
Officials with the NHTSA have been very consistent in their efforts to point out that this technology will not be mandated for placement in any new cars. At the same time, however, there are reasons to believe that this could still be a popular choice for many Americans – popular enough to entice many automakers to begin offering the technology as an option for new car offerings:
Representatives from automakers like General Motors have already praised the idea as something that could conceivably save many thousands of injuries and deaths.
Parents with teenage drivers should see this as a great way to prevent teens from driving while impaired – especially since alcohol detection can be set to a zero tolerance level.
Businesses that are worried about alcohol-related liability may desire the technology as a way to better control how employees conduct themselves in company cars.
Obviously, education and enforcement of existing laws governing DUI and DWI infractions will continue to be a major point of emphasis in the battle to prevent these accidents, injuries, and deaths. Those efforts will almost certainly be helped by the introduction of DADSS technology, as vehicles are eventually provided the tools they need to protect impaired drivers from putting themselves and others at risk.