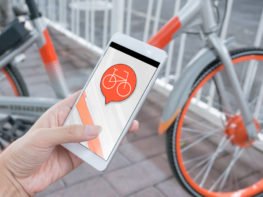 The Lower Rio Grande Development Council has looked at McAllen and even Austin's dockless system to implement a plan that would not cost the taxpayers a dime.
A dockless system as compared to ones most often associated with bike programs is one where the bikes are monitored via satellite and dropped off in a public area instead of at a designated area, i.e. bike racks.
The eventual goal of the program is for one to be able to begin riding from Edinburg and dropping off the bike say in Brownsville.
Cost of Bike Sharing Program
These systems make money by having registered users swipe their phone and unlock the bike to make it rideable. Users will, of course, need to have their credit card on file. Usual rates being about a dollar an hour.
Popularity has soared with these programs as cities do not have to provide their funding. Harlingen, for instance, is spending $17,000 a year on their more traditional Zagster system. While in its infancy the benefits jump out at you with cost alone.
Just as with any other new program, there have been problems, such as in Dallas and having no regulation. The Rio Grande Development Council hopes their hypersensitivity to regulations will bring along fewer vendors and provide more accountability than other predecessor programs.
The Council's recent Request For Proposals (RFP) to bring these programs to the region from bike-share vendors illustrate that with it being a zero-dollar RFP. The risk and cost are all on the vendors. Therefore hoping the better vendors come to the surface and begin to stand out.
Rio Grande Valley to Become More Bike Friendly
The time is upon the region as the trail in the City of San Juan is about to get completed and connect San Juan, Pharr, Edinburg, and McAllen, making a dockless system where one could start from one of the areas and leave the bike there and possibly even ride a bus back. Many more hike and bike trails have popped up and are on the agenda to break ground as soon as the valley moves to become more bike and pedestrian friendly.
With the Rio Grande Valley being so very vast and the poverty level above the national average, any way to save a dime, get around and be healthy at the same time makes people all ears. While this may not work for every area a valley-wide dockless bike system agreement in place is one the Council hopes to achieve and bring to the region.