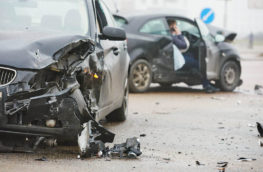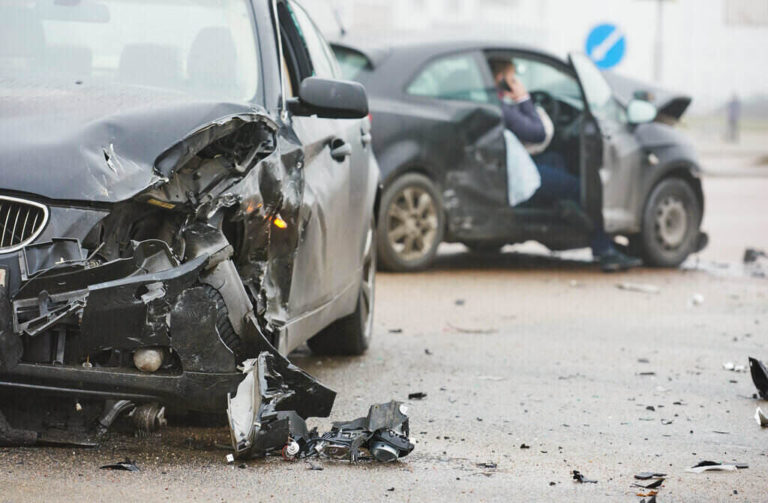 A study that looked at stolen cars in U.S. metro areas with more than 1 million residents said that motor vehicle theft rates in San Antonio were among the highest in the nation. In raw numbers, the study found that 25,082 cars were stolen in Bexar County from 2017 to 2019 and that the rate of car thefts increased by 10 percent over the two years surveyed.
Worse than the theft, many allegedly stolen vehicles wind up in accidents, such as the head-on collision that left a couple and their 2-month-old child hospitalized last November or the crash that left two people in a stolen vehicle dead on I-10 near San Antonio in October.
If your car was stolen and involved in an accident in San Antonio, you may wonder who could be held responsible for the costs of the accident involving your stolen vehicle. If you were hit and injured by someone who had stolen a car, you might wonder who would pay for your medical costs and other losses.
An experienced San Antonio car accident lawyer at Herrman & Herrman can help you. We can review your options for seeking compensation in a free legal consultation.
Insurance for Damage To or Caused By Stolen Vehicles in San Antonio
If your car is stolen and damaged, you would need to have comprehensive auto insurance coverage to file a claim for the damage.
Comprehensive coverage pays to repair or replace a covered vehicle that is stolen or damaged by something other than a collision. For example, damage caused by theft, vandalism, fire, wind, hail, flood, falling objects, and hitting an animal would be covered. Comprehensive coverage also covers glass claims and windshield repair.
The liability and collision portions of your auto insurance will not cover car theft.
If you were to be hit and injured by someone driving a stolen car, your Personal Injury Protection (PIP) coverage would pay for your and your passengers' medical bills. PIP coverage also pays for lost wages and other nonmedical costs. All auto insurance policies in Texas include PIP coverage. If you don't want it, you must sign a document declining coverage.
Uninsured/underinsured motorist coverage (UM/UIM) may pay you if you were hit by someone driving a stolen car. UM/UIM is coverage you must be offered when you buy liability insurance. It is meant to pay if you are in an accident with someone who doesn't have insurance or whose coverage isn't enough to pay your medical bills. You could file against your UM coverage because the driver of a stolen car would not have liability insurance on that vehicle.
If you have UM coverage, your own insurance company should pay for your medical bills and even your pain and suffering if your injuries are severe enough. 
If you decline to buy UM/UIM coverage, you must do so in writing.
Medical payments coverage, which is optional, also pays your and your passenger's medical bills after a car accident. It also pays if you're hurt while riding in someone else's car.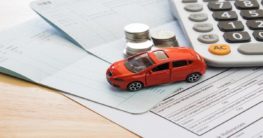 What to Do If Your Vehicle Gets Stolen in San Antonio
If your car is stolen, you should follow these steps:
Immediately contact the police and file a report.
To reach the San Antonio Police Department Auto Theft Division, phone (210) 207-7345. You may also phone (210) 207-7273, the SAPD's nonemergency line.
Make sure you are prepared to provide police your Vehicle Identification Number (VIN) so law enforcement agencies may identify your vehicle if it is located. A VIN is a 17-character code unique to each motor vehicle. 
A car's VIN is on the vehicle and on the vehicle title and insurance card. You should make sure that one copy of your auto insurance card and the car's title if you have it, are not stored in your vehicle. If you do not have your VIN number readily available, contact your insurance company or financial lender to obtain it.
If possible, have the vehicle's title available and know where all keys to the vehicle were before the theft, and be ready to provide a thorough description of the vehicle and any personal property stolen with the vehicle.
Note that not every incident reported to the San Antonio police is assigned for further investigation. A stolen vehicle report will generally only be assigned if additional information is available for follow-up investigators.
Report the theft to your insurance provider.
Even if you do not have comprehensive insurance coverage, reporting the car as stolen will protect you if it causes harm to others after being stolen. Your insurer may want much of the same information SAPD needs.
Contact your lender if the vehicle is leased or still being financed.
You're Not Liable for a Stolen Car Accident
The good news after your car is stolen is that you are generally not responsible for the actions of the thief.
The majority common law rule is that the owner of a stolen vehicle is not liable for damages when the vehicle is stolen and then involved in an accident that causes injury or property damage. This is because the vehicle was taken without the consent of the owner, who did not cause the accident.
However, if you loan a vehicle, under the "permissive use doctrine," you could be liable for personal injury or property damage resulting from negligence in the operation of a vehicle by anyone using the vehicle with your permission. Liability is dependent on the car owner's express or implied permission.
Contact a San Antonio Car Accident Lawyer
Insurance companies don't like to pay auto insurance claims. The fact that the damage done to your vehicle occurred after it was stolen complicates your potential claim and your ability to recover the insurance payout you are due.
In San Antonio, the car accident attorneys of Herrman & Herrman can review your insurance coverage and help you pursue compensation available for the losses you have suffered. 
Our English- and Spanish-speaking staff at our offices in San Antonio and elsewhere in South Texas are ready to help you today. Call us now at (361) 882-4357, chat with us live 24/7, or fill out our online contact form to set up a free initial consultation.