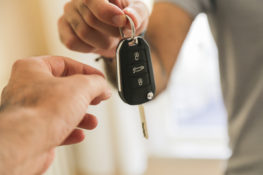 Every now and then, we get to hear the words "please can I borrow your car for a few hours" from close friends, family members, and sometimes neighbors. At that point saying no becomes really difficult, especially if the person happens to be really close to you and have somewhere important to go.
But, loaning out your car to that one person may cause you a huge loss. So sometimes, no matter how urgent the situation may be, it is always wiser to say no because there is some liability risk that comes with it.
Read on to discover what liability risk is involved in loaning out your car.
The insurance
Lending out your car to your friend or loved ones means you have given them your insurance alongside your car. And this has a great consequence. In a situation that a car accident happens along the line which happens to be the fault of the person driving your car, you will be held responsible. First, it is most likely that your insurance company might not be willing to respond to such a claim. Second, your insurance premium will skyrocket and you will have to pay even when you are not at fault. You will also be left with no other choice than to take up the financial liabilities.
Driving reputation
Lending out your car also means your driving reputation is at stake. If the person driving your car happens to get a parking ticket or breaks any driving rules, then there is a dent to your good driving. If the person gets himself into a streetcar racing, then you will face the penalty.
Liability as to the owner
If your friend or whosoever borrowed your car for few minutes happens to run into someone or crashes into someone else's car, you as the owner will be held liable for whatever follows afterward.
Legal problem
The case involving your car might be extreme and might land you in jail for something you have no knowledge about. How can you prove your innocence at this point? Or how can you prove that you are not an accomplice to the crime? You need to be well prepared to face any legal action if your car was located at a crime scene with the help of an experienced accident attorney.
Conclusion
No one is saying you shouldn't lend out your car, but we are only trying to open your eyes to the liability risk involved if peradventure something goes wrong. You stand a chance to face all of the things listed above and you can even go as far as losing your car. Furthermore, if it happens to be your teenage child who was caught driving drunk in your car, you will pay a huge price. So think wisely and properly of the risk involved in loaning out your car, before you lend it out.