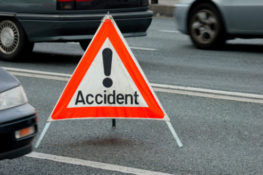 According to a recent report in the Midland-Reporter, motor vehicle accident fatalities are currently on the rise in Texas.
Where other states are seeing a long-term drop in these types of fatal accidents, Texas has seen an eight percent increase between 2009 and 2013. This increase appears to coincide with the state's fracking and oil drilling boom. With more commercial trucks on the road, traveling to and from drilling sites, many believe the 51 percent increase in accidents involving commercial vehicles is no coincidence.
Can the increase in motor vehicle accident fatalities be traced back to Texas' fracking and oil drilling boom?
No definitive evidence exists showing the state's fracking and oil drilling boom is the reason behind the rise in motor vehicle accident fatalities. Having said that, records do show a significant increase in these types of accidents in areas surrounding the Permian Basin, the Barnett Shale, and the Eagle Ford shale. Traffic accident fatalities in these areas can be broken down as follows: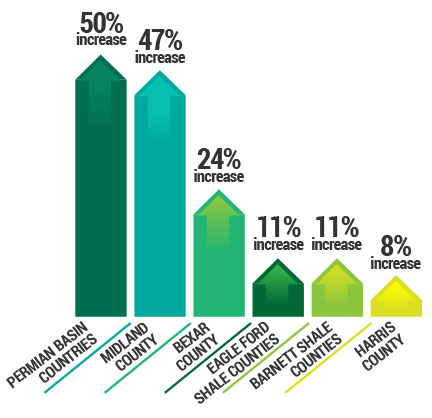 The Dangers of Having More Commercial Trucks on the Road
Although it might not be possible to clearly determine the causes behind the rise in motor vehicle accident fatalities in Texas, a Department of Public Safety (DPS) program may shed a little light on a serious problem. The DPS program, named "Road Check," has uncovered an issue relating to commercial trucking companies and the increase of commercial trucks traveling to and from fracking and oil drilling sites. Information gathered as part of this program has shown that approximately 30 percent of all commercial trucks on Texas roadways should not be in operation due to dangerous safety issues, such as:
| | |
| --- | --- |
| | Defective brakes |
| | Bald tires |
| | Inoperable safety lights |
| | Mechanical problems |
| | Unqualified drivers |
| | Unsafe or unfit drivers |
| | Drunk drivers |
In fact, earlier this year a young woman tragically lost her life when her vehicle was T-boned by an oilfield hauling truck after the driver ran a red light. Further investigation into the accident revealed the driver did not have a motor carrier license, nor insurance. The truck itself was found to have numerous defects including faulty brakes and malfunctioning lights. The trucking company who employed the driver was also unlicensed and had failed a DPS safety audit a few months earlier.
Sources: