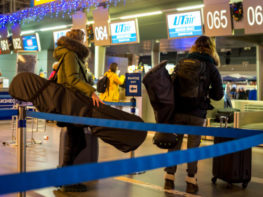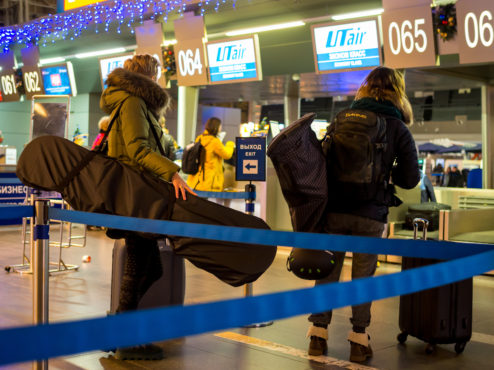 Traveling during the holiday season can be dangerous. Many people are on the road, some are in a rush and the weather is not always on your side. Deciding on when and how to travel can be difficult depending on how far you need to go. So what is the safest way to travel during the holiday season? Whether you need to book a flight today or start prepping the family car for tomorrow, it's always better to prepare, stay safe and arrive alive.
Prepare For Your Road Trip
Traffic goes hand in hand with the holiday season like turkey and gravy. About 91 percent of long-distance holiday travel is done so by a personal vehicle. If you decide to drive to your destination you will most likely encounter heavy amounts of traffic. Getting on and off exit ramps will be difficult and speeds may be slower than usual.
Plan Ahead: Decide which roads to take and which not to take. Most major highways will have the majority of motorists on them while an alternative route will have a few. It may be longer mileage on the alternative route but at least you will avoid heavy congestion and save time.
Consider Which Days to Travel: Avoid popular days for traveling. Usually, the day before or after a holiday is the busiest. Extend your trip a day or two to save yourself a headache and the potential risk.
Be Prepared: Mother Nature is very unpredictable and we've all heard those stories of people getting stranded on a highway for hours at a time due to snow storms or worse. Pack your car with water, candles, matches, blankets, a small shovel, and food. Anything that will save your life in the event you get stranded or lost.
Prepare For Your Flight
Surprisingly, according to the Bureau of Transportation Statistics, only 5 to 6 percent of holiday trips are by air. Although this statistic may entice people to travel by air instead of driving, this is still a very busy time for airports.
The New York Times reports that airports and airlines are bracing for what could be a record-setting year-end holiday season. With lower fuel prices keeping the price of tickets down, the coming holiday season could spur an increase in passengers and make airports more crowded than ever. So here are a few tips to help plan ahead and navigate through crowded check-ins and security lines.
Pack Light: You won't have to wait in long lines if you avoid checking in bags altogether. Try to take as little as you will need and be sure to have all of your medications and documents in your carry-on.
Earplugs: The noise and sometimes chaotic environment of an airport can drive some people mad. Escape for a while and plugin so you can mentally escape for a while.
Eat: Pack snacks, drinks, and other quick fixes so that you can think straight. Relying on the world's tiniest bag of peanuts and pretzels isn't going to hold over.
Travel on the Day: If you fly on the actual holiday itself you'll be avoiding the long lines and swarms of traveler's altogether. You'd be surprised to see how much of a difference it is.
The season can be both a joyous and dangerous time for travelers. Make sure you prepare and do what it takes to be safe and ensure everyone enjoys their holidays. If you have been in an accident, please call Herrman & Herrman to speak with an experienced car wreck attorney. Call 361-792-2358 to schedule a free consultation today.