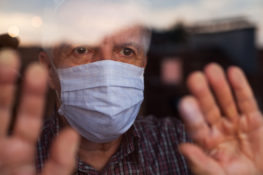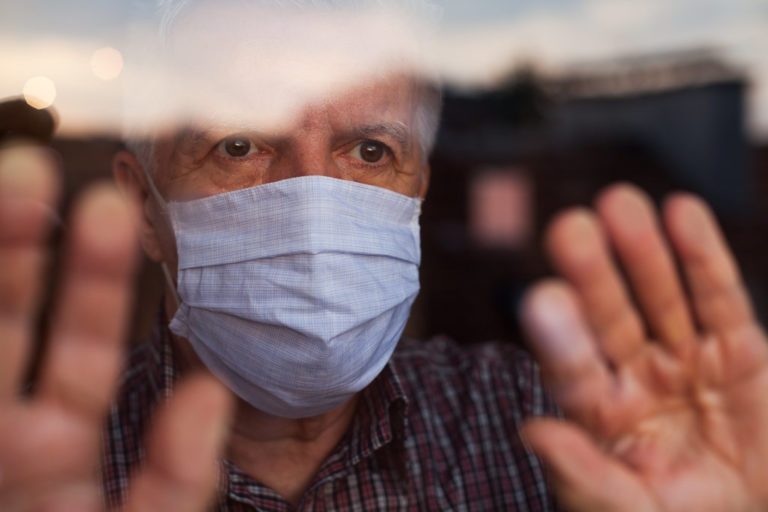 In recent months, 18 residents of Southeast Nursing and Rehabilitation Center and one staff member have died the coronavirus, according to reports in the San Antonio News Express. It's the most deaths of any nursing home in San Antonio, according to the newspaper
The family of one resident has filed a wrongful death lawsuit against the owner of the nursing home over their loved one's COVID-19 death, and the facility is the subject of an ongoing investigation by the Texas Health and Human Services Commission, according to reports in the San Antonio News Express.
Southeast Nursing and Rehabilitation Center is a 116-bed facility in the Pecan Valley Heights area of San Antonio.
The Centers for Disease Control and Prevention (CDC) states that given the congregate nature of nursing homes and the population of older adults often with underlying chronic medical conditions, nursing home residents are at high risk of being affected by respiratory pathogens like COVID-19.
The CDC states that a strong infection prevention and control program is critical to protect both residents and health-care workers.
The Texas Department of Health Services reported 859 COVID-19 deaths among nursing home residents and 132 more in assisted living facilities in Texas as of June 22. Overall, there have been nearly 6,000 cases of the coronavirus among residents of both types of facilities and more than 800 among staff.
Lawsuits Against San Antonio Nursing Home Allege Negligence
The wrongful death lawsuit against Southeast alleges gross negligence and malfeasance in subjecting Jose Velasquez, 79, to an "extreme degree of high risk in light of the near certainty of his exposure to COVID-19." Velasquez was diagnosed with COVID-19 on March 26 and died about three weeks later, according to the News Express.
In a separate lawsuit against Southeast, a licensed vocational nurse who worked in the memory care unit at the nursing home for more than 12 years alleges that the for-profit owners kept the facility understaffed by at least 20 percent in an effort to maximize profits, according to another News Express report.
Southeast is one of 42 nursing homes operated and managed by Arlington-based Advanced Healthcare Solutions, the newspaper says. The lawsuit lists Interstate Agent Services LLC of Dallas as the defendant.
The nurse, 80-year-old Minnie Monroe, alleges that she was fired for reporting violations of infection control policies that would have reduced the spread of COVID-19 and were mandatory under state and federal infection prevention protocols. Staff members entered the building without being screened for COVID-19 symptoms, receiving temperature checks or washing their hands, she says.
Because Southeast participates in Medicare and Medicaid reimbursement programs to pay for residents' care, it is required to comply with federal and state infection control regulations, which have been tightened during the pandemic.
When Monroe asked for time off because her age makes her particularly vulnerable to COVID-19, her request was denied, she says.
Additional lawsuits against Southeast are pending over the death of Dorothy "Pearl" Davis, who was employed by Southeast until she died from COVID-19 in May, and from several families of residents who died or were sickened by the virus at the facility. Another wrongful death complaint accuses Southeast of negligence in the 2018 death of a resident who suffered bed sores.
Southeast has filed responses denying liability for healthcare-related claims but had yet to file an answer to the Velasquez lawsuit, the newspaper said in its June 16 report.
Meanwhile, the Texas Health and Human Services Commission, which helps regulate the state's nursing homes, has launched an investigation into potential violations at Southeast, the newspaper said. And the Centers for Medicare and Medicaid Services has reported incidents of Southeast staff failing to wash or sanitize their hands to prevent the spread of infection, among other deficiencies.
Precedents of Infections in U.S. Nursing Homes
Long-term care residents and workers make up about 40% of the nation's death toll from COVID-19, according to one analysis.
We know from our nursing home abuse and neglect practice that nursing home negligence can allow infection to spread throughout a long-term care facility.
A New York Times report said that nursing facilities and long-term hospitals are a dangerously weak link in the health-care system. They often are understaffed and ill-equipped to enforce rigorous infection control and continuously cycle infected patients into hospitals.
A Kaiser Health News (KHN) report published in March 2020 says nursing homes are faulted for failing to follow practices designed to prevent and control infections more often than for any other type of error.
Up to 3.8 million infections occur in nursing homes each year, killing nearly 388,000 residents, KHN says. "Bacteria and viruses can spread through urinary catheters used by immobile patients and attack patients through soft tissues exposed as bedsores or wounds."
Proving Nursing Home Negligence
Nursing homes can be held legally responsible if staff or management fail to act to prevent the spread of infection or disease that leads to injury or death. A resident who became ill and/or their family can recover compensation for their subsequent costs and losses.
A successful claim under Texas civil law requires the resident or family to present evidence demonstrating that the nursing home failed to maintain the resident's safety and that this failure led to the resident's illness or death. Reports of violations filed by the Texas Health and Human Services Commission and/or Centers for Medicare and Medicaid Services might provide such evidence.
Medical records and testimony from family members who observed the injured resident's behavior might also be potential evidence of illness, decline and lasting harm.
As attorneys working on your behalf, the team at Herrman & Herrman would seek evidence to show that a Texas nursing home failed to meet the duty of care owed to your family member.
Contact a South Texas Nursing Home Negligence Attorney
The San Antonio nursing home abuse lawyers of Herrman & Herrman have extensive knowledge of federal and state laws governing nursing homes and other facilities that care for senior citizens and infirm Texans. Contact us today for a free discussion of how we can help you and your loved one.