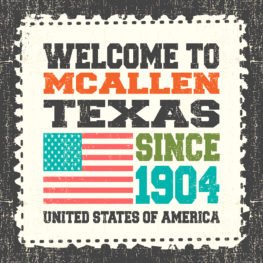 A community that uniquely emerged as an offshoot of the McAllen Townsite Company founded on December 5th, 1904, McAllen  Texas was named after the bearer of the same name; John McAllen. Other names readily associated with the company in question include Leonidas Hill Sr., Uriah Lott, John Young, and James McAllen. McAllen has evolved to unarguably be one of Texas' most populous cities. Some of the perks which we consider to be rare and beneficial to the people in the city include its unusually favorable weather, amazingly low convenient cost of living, efficient educational system, and incredibly cool and welcoming culture. There is no doubt that these attractions are core indices that can be used to determine if a city is livable and worth living in.
This averagely small town has everything you probably desire and is willing and open to anyone who wants to experience the best of Texas.  Forbes magazine once rated McAllen the 3rd best city in the area of annual job growth recording an excellent 3.9 percent for the town.  Evaluating the possible reason that the employment and job growth is realizing and stretching out its potentials, some feel this is attributable to the city's vantage position around standard institutions. Schools in this category are the University of Texas- Rio Grande Valley, Texas State Technical College, and Texas Southmost College. These institutions should no doubt be referenced when mentioning McAllen's efficient educational system.
Regarding McAllen's conduciveness for the various people trouping into the city, it is considered as the 3rd least expensive city in the whole of America boasting of decent houses that cost less than a hundred thousand dollars and this is no easy feat. Even though it is this attractive and irresistible for people from all works of life and with the erratic record of safety in most American cities it maintains its record as one of the safest cities in America lounging on the 7th position. No wonder the migration rate keeps rising exponentially. Since the early nineties, the city has recorded a 22 percent rise in immigration as more people want to enjoy the city's attractions.
The city has not left out the compulsorily social junkies as the city; the largest in Hidalgo County is bugged with so many tourist attractions and a very vibrant nightlife. Entertainment hubs and sights to see include museums and wonderful art galleries. Its nightspots offer live music and other attractions on a socialite's checklist projecting a city that never sleeps. The catalog of experience to expect from this town is inexhaustible and it only takes experience to understand.
About Herrman & Herrman P.L.L.C: Personal Injury Law Firm
We serve all of South Texas, with offices in Corpus Christi, San Antonio, McAllen, and Brownsville. With over 100 years of combined experience, our attorneys have successfully resolved over 20,000 cases. These cases involve car, truck, and motorcycle accidents. Other cases handled often involve injuries caused by faulty products, slip and falls, and workplace accidents. If you or a loved one is ever injured by someone's negligence be sure to contact us at 956-815-0397. An experienced McAllen attorney can help you. You can also contact us via our website at   htps://www.herrmanandherrman.com/contact-us/ for your free consultation.