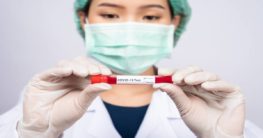 When it comes to accessing personal injury claims, time is always a huge factor –when did it happen? When was it reported? When did the evidence show up? And so on. With everyone on quarantine and every law firm on lockdown due to the Covid-19 pandemic, it's only natural to feel a little bit of concern. Nonetheless, since personal injury laws are essentially out to help people who have sustained an injury following the harmful conduct of others (whether intentional or out of negligence), there must be a way around it.
What then? If you have a pending compensation to claim or feel you deserve, here are the things to keep in mind as regards to the COVID outbreak and your personal injury claim.
When exactly did the incident happen?
The pandemic is sure changing the norms but some things will certainly remain the same afterward. One of those is the time the personal injury was sustained. A portion of the personal injury law allows for at least 3 years for the first case of personal injury to be reported. Therefore, you may want to keep that in mind. Is the case new? Have you been suffering from it for a long time? Have you filed an official report before the pandemic? You need to answer all these questions correctly.
Do you have documented evidence?
Again, Covid-19 won't change this. If there is no evidence that the doctor's faulted the medical law or that your neighbor's dog truly attacked you, the path to justice maybe grey. I don't think you want that so that gathering all proves as soon as you can. Whether the incidence is recent or occurred shortly before the quarantine began, you must document all the evidence that will help your case.
You will Need a Lawyer – So Get One
How soon you will process your compensation depends largely on your attorney. And with COVID in the air, you will need them now more than ever. And if you have one already or started the proceedings before the pandemic, then it will be in your best interest to frequently engage them this period (they just might have other 500+ personal injury cases) and also make sure you are asking all the right questions. While this might not be the best time to switch Lawyers, also keep the option open if you need to.
Personal injury suit always comes with lots of clauses unknown to the plaintiff at the beginning. Therefore it's always advised that you leave no room for assumptions because how fast you will process your claim after the pandemic will depend largely on the steps you are taking now.