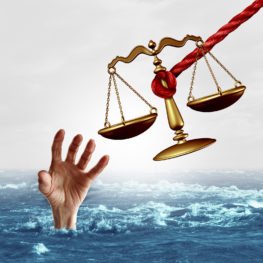 Look no further. Serving over 25,000 clients a year, The Texas Rio Grande Legal Aid (TRLA) organization is the third largest legal services provider in the nation and largest in the state of Texas. There are over 2.6 million residents of Southwest Texas eligible for the services with a ratio of almost 21,000 potential clients per lawyer.
The program headquarters is in Weslaco, Texas, where a broad range of practice areas including colonias and real estate, civil rights, border issues, international abduction are specialized in. Over three dozen in total.
In order to qualify, applicant must meet the income, asset and immigration requirements established. Texas Rio Grande Legal Aid will always attempt to find a funding source that will permit representation for persons who are unable to afford the services of a private attorney. So even if you don't think you qualify, they may be able to assist you one way or another.
Additionally, TRLA operates public defendant programs in several Southwest Texas counties, representing the poor who are accused of felonies, misdemeanors and juvenile crimes.
Especially here in the Rio Grande Valley, where the indigence rate is one of the top in the nation, it is essential that we spread the word that there are programs and services available to those in need such as TRLA.
Whether it's volunteering or making a tax-deductible donation, there is more than one way to help and every bit makes a difference. I strongly encourage that whether you know someone or you yourself are in need seek them out and know there are people ready to help you and don't let a lack of resources stop you.
Every year millions of people miss out on this wonderful opportunity where free legal aid service is available to those in need. Often times it's due to just not knowing that it is possible as the misconception is you always need a lot of resources to take care of a legal problem.
Their toll-free hotline is 1-888-988-9996 and website is www.trla.org. Contact them today, you will be glad you did.